Open the Game Board with a Flexible Strategy from Luna® Flex Fungicide
May 10, 2023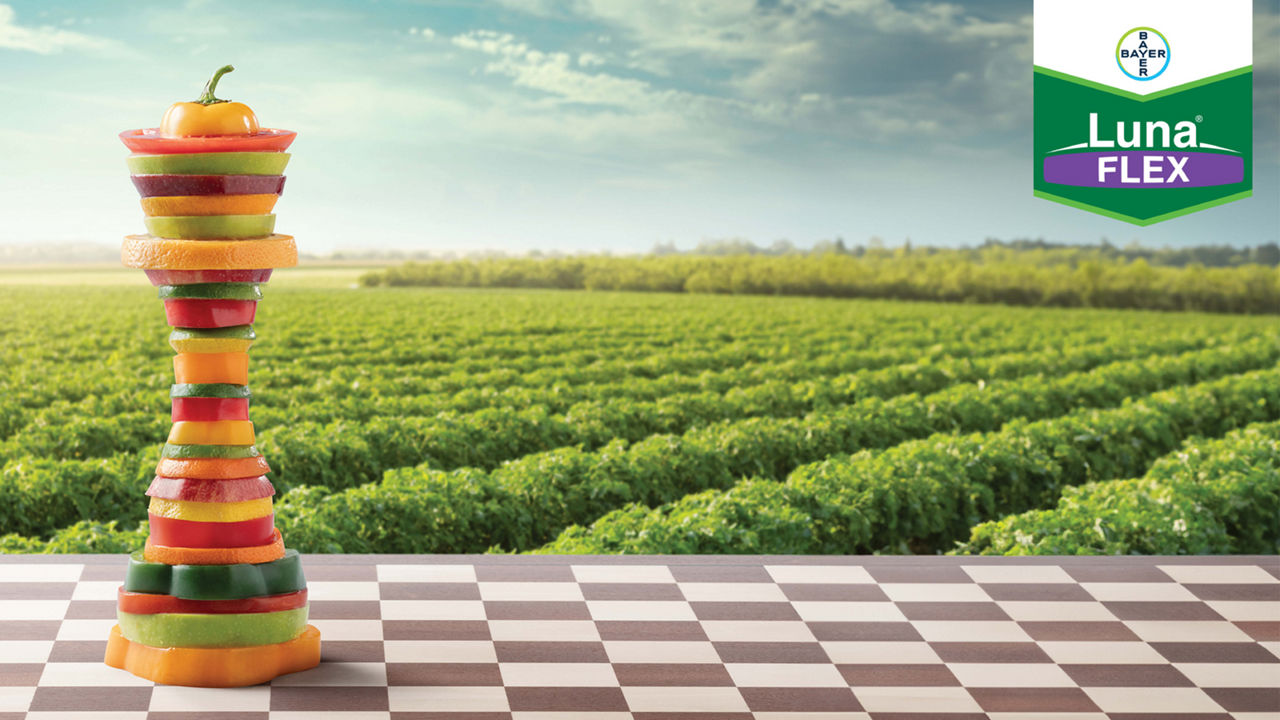 The flexibility to help control and strategically attack a variety of problematic diseases can help growers get set up for the season ahead. Luna® Flex fungicide is a broad-spectrum fungicide that puts control in the hands of growers to not only help counter common diseases, but also help reduce the severity of secondary diseases. This new tool for managing the damaging effects of disease is a strong defense against problems like early blight and powdery mildew.
A proactive approach to fungicide management is a key step in helping to prevent early blight and powdery mildew and the recognizable blemishes on your acres. When used within the recommended spray interval, Luna Flex offers long-lasting protection.
View Luna Flex Label >
Download Technical Bulletin >
Choose a Topic Below to get Started:
What is Luna Flex Fungicide
Effectively Control Early Blight in Tomatoes
Two Modes of Action: Why Luna Flex Works
What is Luna Flex Fungicide?
Luna Flex is one of the Luna® formulations available to growers across the U.S. Luna products help ensure a beautiful, abundant harvest and are effective on a wide range of crops by providing unprecedented control of some of the most problematic fungal diseases. See how the Luna family can benefit your acres. Learn More
Luna Flex includes two active ingredients – fluopyram (Group 7, SDHI) and difenoconazole (Group 3, DMI). It is labeled for use in key eastern agricultural areas to include 225 crops, encompassing 35 states. Read The Announcement
Gain a strong defense against fungal diseases with an increased duration of extended performance over the recommended spray interval. Learn More About Increased Duration
Talk to your local retailer to learn about the other differences that might be impactful to your operation, such as price point, PHI, use rates, etc.
Effectively Control Early Blight in Tomatoes
Protect your tomatoes by staying one step ahead of problematic diseases that are impacting your acres. Provide a line of defense against a common disease: early blight. Luna Flex is recommended to be used as part of a full-season program with two to four foliar applications, but the recommended timing is prior to bloom before conditions occur that allow disease to thrive if left untreated. Read More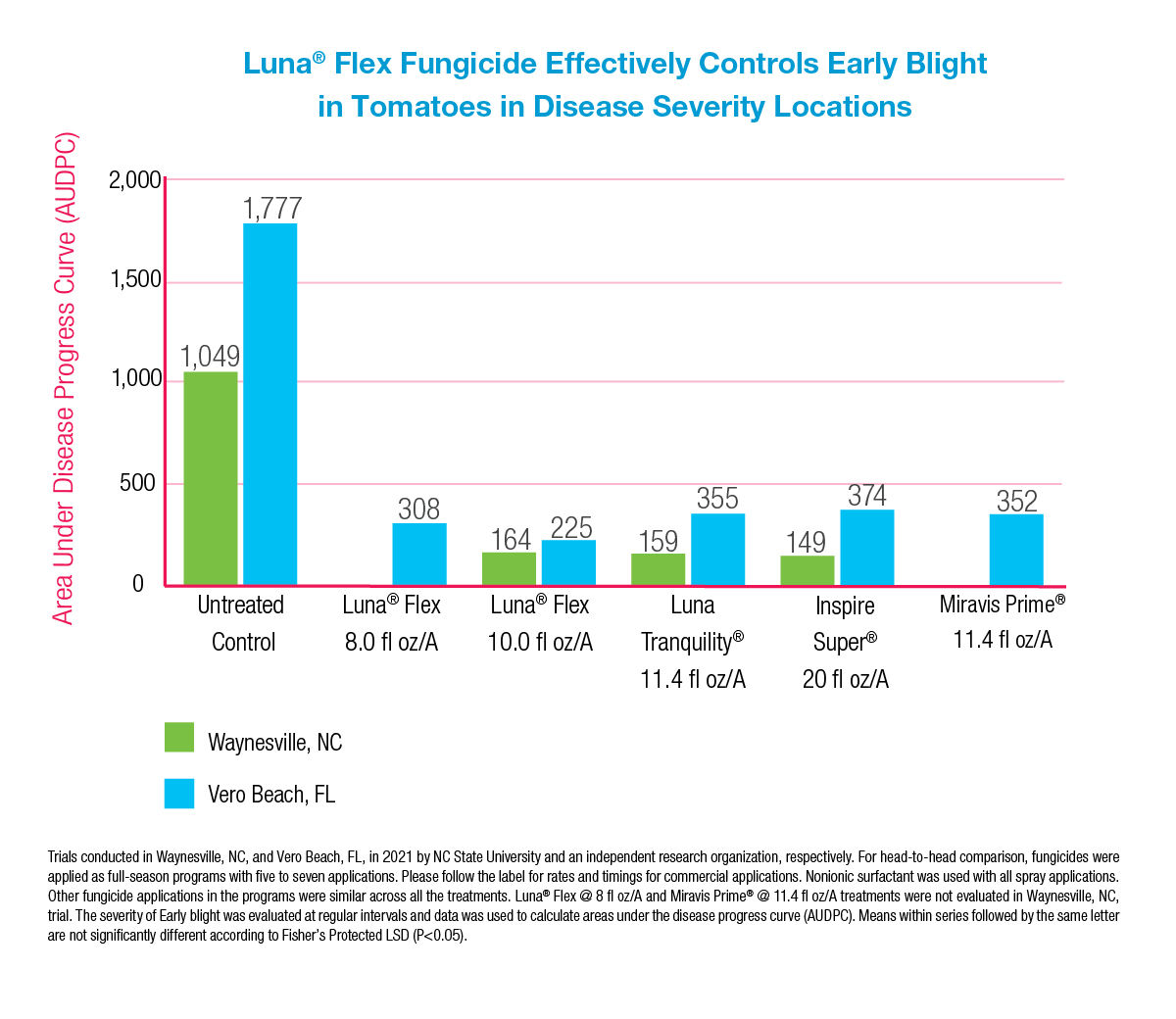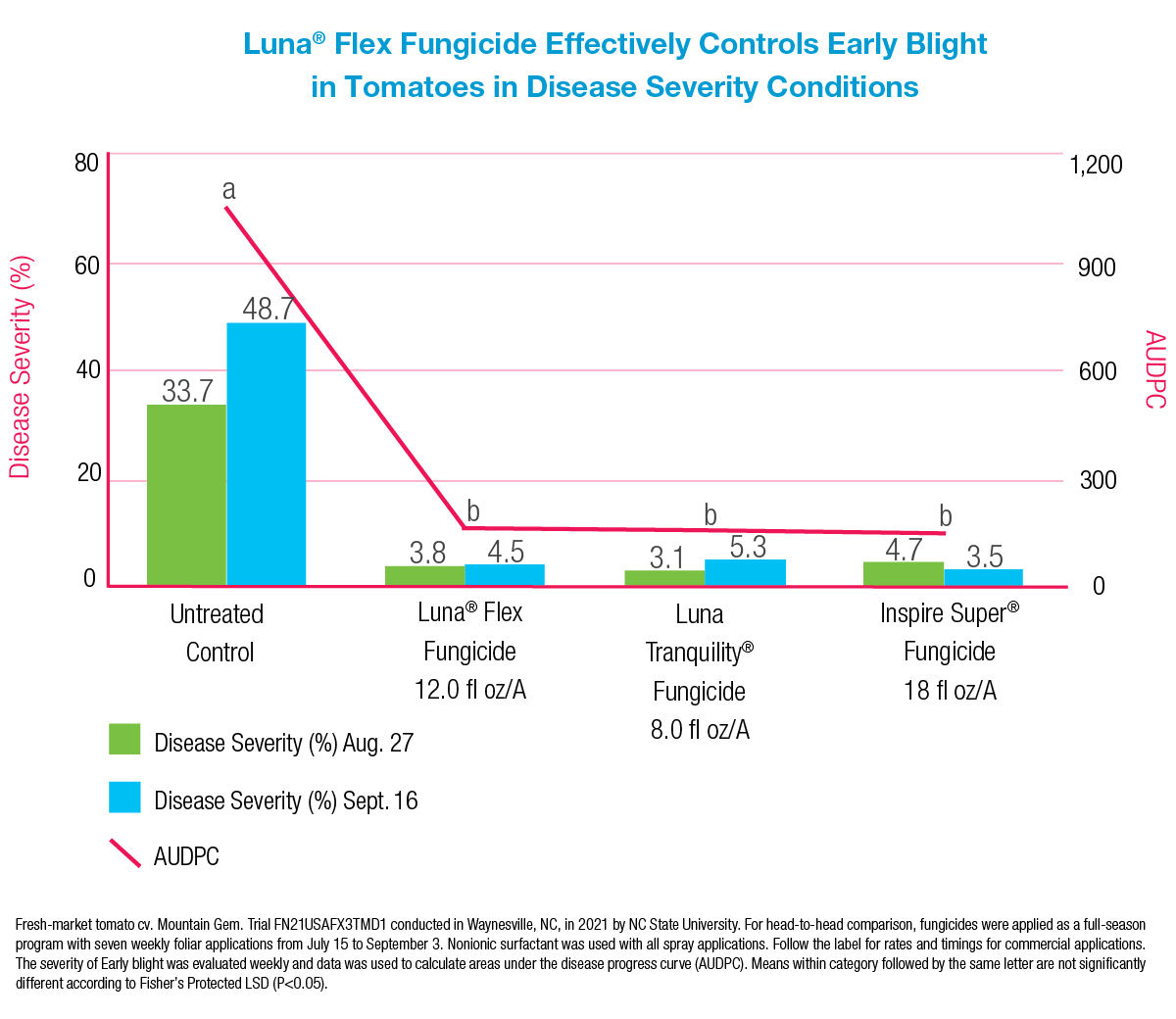 Two Modes of Action: Why Luna Flex Works
As a Group 7 and Group 3 fungicide, the active ingredients in Luna Flex are fluopyram and difenoconazole, which provide two unique modes of action to help prevent diseases from attacking crops. These two systemic fungicides provide protection and are absorbed by leaves to assist in stopping the development of fungi by interfering with the biosynthesis of sterols in the cell membranes.
Luna Flex is most effective when applied as an early-season preventive.
Recommended for You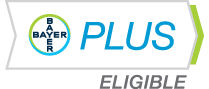 Bayer PLUS Fruit and Vegetable
Get more from your crop and your investment with Bayer PLUS.
Learn More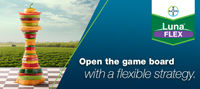 Set Your Crops Up with the Best Defense
Learn about the 225 registered crops under the Luna Flex label.
Learn More