Bayer Traits
Innovating extraordinary advances in corn, soybeans, cotton and specialty crops.
Superior Innovation
With new advancements in insect and herbicide-tolerance traits, crops are designed to withstand environmental pressure and unforeseen circumstances.
In-Plant Protection
Built on genetics to deliver higher yield potential, in-plant protection provides season-long performance, maximizing growth and productivity.
Trait Technology
Trait technology offers long-term sustainability through multiple modes of action to tackle the development of resistant weeds and insect pressure.
Take a Virtual Tour of Our Traits
SmartStax® PRO with RNAi Technology is the next generation of corn rootworm protection. With the combined benefits of currently available Bt-traited insect control technologies and a unique RNAi-based mode of action, SmartStax® PRO with RNAi Technology provides three modes of action against corn rootworm for the strongest biotech defense from Bayer.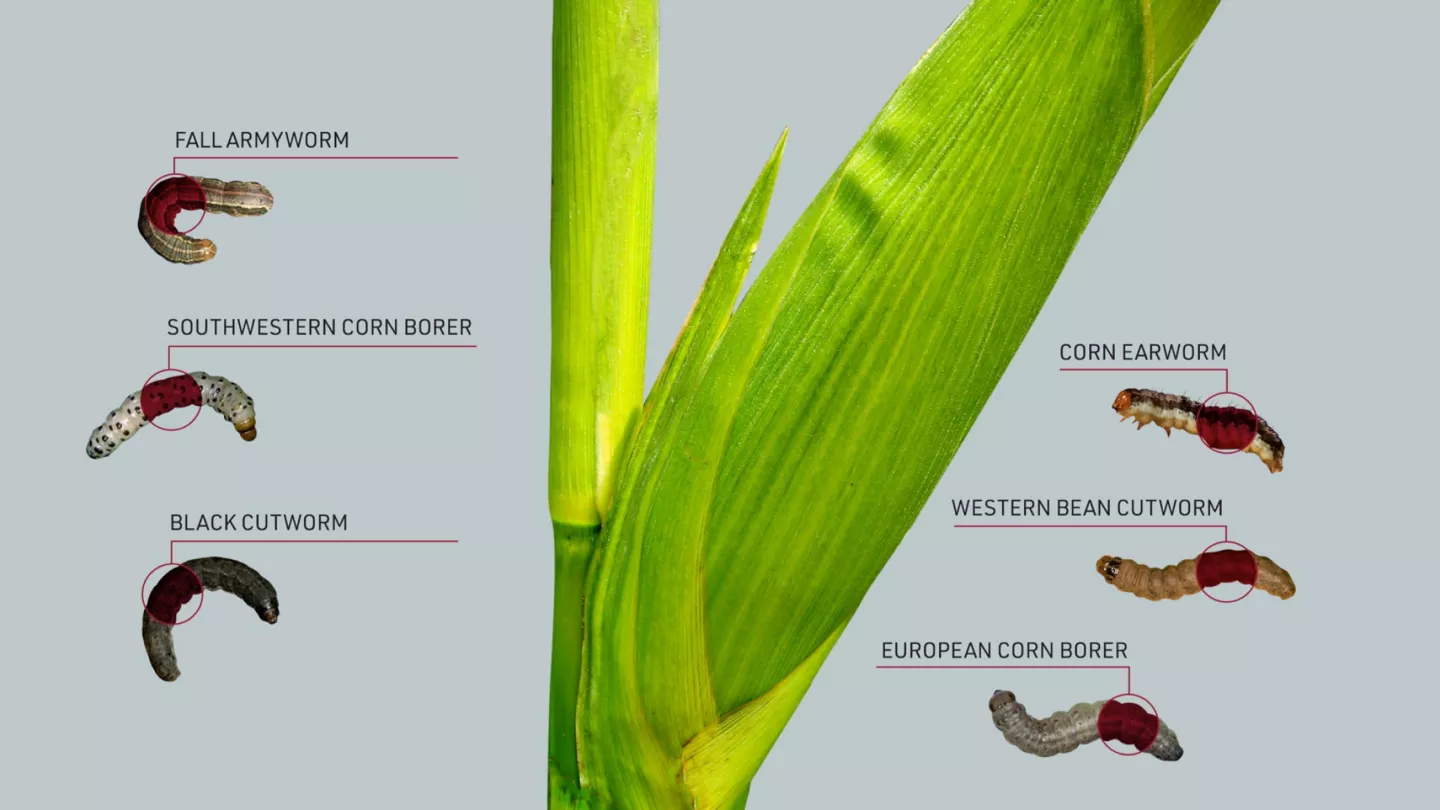 *VT4PRO™ with RNAi Technology corn products are expected to be commercially available for the 2024 growing season.