CROP PROTECTION
BUTEO Start Insecticide
SeedGrowth
BUTEO™ Start Insecticide offers a layer of powerful protection against early flea beetle pressure. The effective and immediate protection from BUTEO Start supports outstanding plant resilience in the crucial early stages.
Approved In
AZ, CO, CT, IA, ID, IL, IN, KS, KY, MD, ME, MI, MN, MO, MS, MT, ND, NE, OH, OK, OR, SD, TN, TX, VT, WA, WI
| Group Number | Formula | Registration Number |
| --- | --- | --- |
| GROUP FLUPYRADIFURONE | liquid | 0000264-01142-AA-0000000 |
---
| Active Ingredient | Formulation |
| --- | --- |
| Flupyradifurone | 4.01# ai/gal FS |
---
---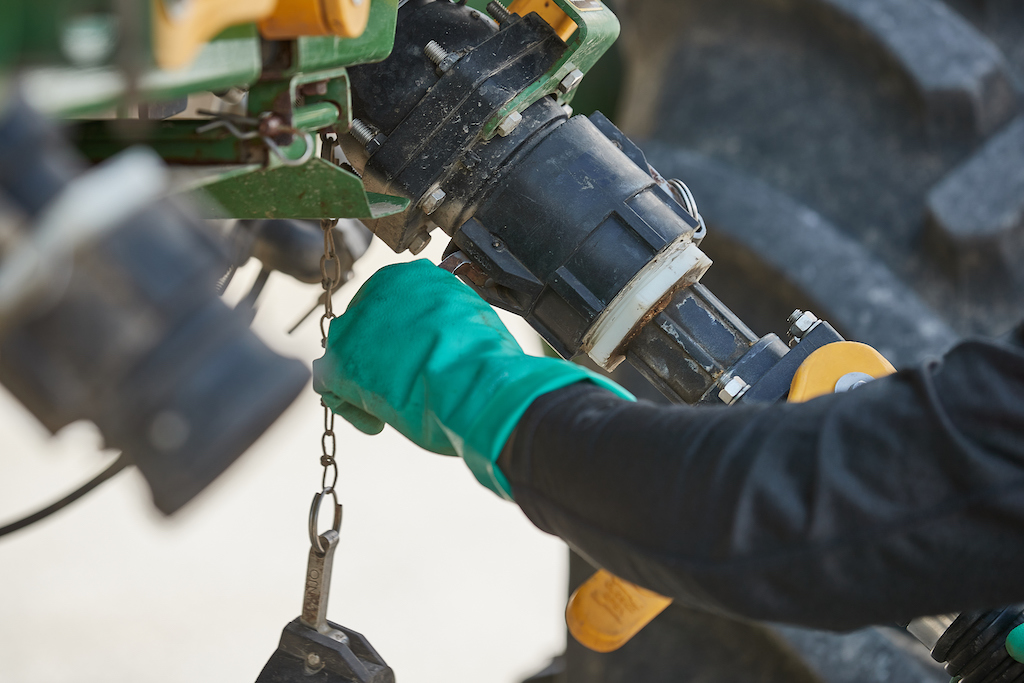 Use and Mixing
The instructions for use and mixing described below are from the Environmental Protection Agency approved Federal Label. Always read and follow label instructions. Not all products are registered for use in every state. Please check with Bayer or your local Lead State Agency for product registration status. If you wish to find out if a product is registered in your state or for additional product information, send us an email or call 1-866-99-BAYER.
Order of Mixing 1. When applied with seed treatment application equipment designed to treat seed utilizing a treatment slurry mixture, add approximately 1/2 to 2/3 of the required water to the treatment slurry tank followed by the accompanying seed treatment products and BUTEO start. The order of product addition is dependant on the accompanying seed treatment products and application equipment used. 2. Allow each slurry component to disperse completely prior to the next addition until a uniform suspension is obtained. 3. After all slurry components have been added and dispersed completely add the remaining 1/2 to 1/3 of required water for proper slurry volume and mix until uniform. Do not store mixed slurries for greater than 72 hours. 4. Maintain adequate agitation until treatment slurry is applied. For additional instructions for use, slurry component mixing order, and other application suggestions contact your Bayer CropScience representative.

PERSONAL PROTECTIVE EQUIPMENT (PPE) Applicators and other handlers must wear: - Long sleeved shirt and long pants - Chemical resistant gloves made of barrier laminate, butyl rubber >=14 mils, nitrile rubber >=14 mils, natural rubber >=14 mils, neoprene rubber >=14 mils, polyethylene, polyvinyl chloride (PVC) >=14 mils, or viton >=14 mils. - Shoes and socks

COMPATIBILITY TESTING AND TANK MIX PARTNERS Compatibility Application to seed must be done in commercial seed treatment facilities utilizing standard slurry treaters. It is essential that before using BUTEO start seed treatment in any tank mixture the compatibility of the mixture be established. Add BUTEO start at the labeled rate to a clean quart jar containing approximately one-half the amount of water intended for a final slurry application rate. Next, follow with all other tank mix components that will be used in the total slurry application. Add last the remaining balance of water. The total amount of volume is determined by the seed size and how much is necessary to ensure complete and uniform coverage and distribution on the seed, as well as the type of commercial seed treating application equipment that will be used. DO NOT USE MIXTURES THAT CURDLE, PRECIPITATE, OR GEL. USE TANK MIXTURES IMMEDIATELY AFTER MIXING WITH ADEQUATE AGITATION.
---
---