CROP PROTECTION
Gaucho 600 Flowable Seed Treatment
SeedGrowth
Gaucho® 600 Flowable Seed Treatment provides unmatched protection against the worst insects, acting both on contact to protect the roots and systemically to protect the plant.
Approved In
AL, AR, AZ, CA, CO, CT, DE, FL, GA, HI, IA, ID, IL, IN, KS, KY, LA, MD, MI, MN, MO, MS, MT, NC, ND, NE, NJ, NM, NY, OH, OK, OR, PA, SC, SD, TN, TX, UT, VA, VT, WA, WI, WV, WY
| Formula | Registration Number |
| --- | --- |
| liquid | 0000264-00968-ZA-0000000 |
---
| Active Ingredient | Formulation |
| --- | --- |
| Imidacloprid | - |
---
---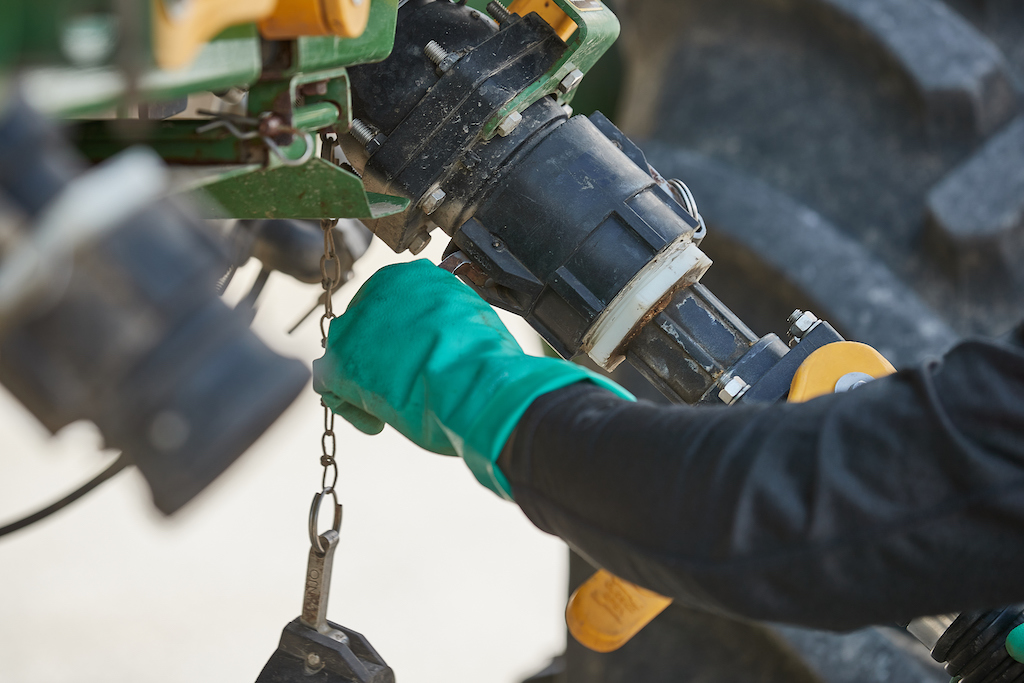 Use and Mixing
The instructions for use and mixing described below are from the Environmental Protection Agency approved Federal Label. Always read and follow label instructions. Not all products are registered for use in every state. Please check with Bayer or your local Lead State Agency for product registration status. If you wish to find out if a product is registered in your state or for additional product information, send us an email or call 1-866-99-BAYER.
gaucho 600 flowable seed treatment

expand_more

PPE required for early entry to treated areas that is permitted under the Worker Protection Standard and that involves contact with anything that has been treated, such as plants, soil, or water, is: coveralls, chemical resistant gloves, shoes plus socks, protective eyewear.

Some materials that are chemical-resistant to this product are listed below. If you want more options, follow the instructions for category C on an EPA chemical resistance category selection chart. Applicators and other handlers must wear: Long-sleeved shirt and long pants, socks and shoes and chemical-resistant gloves (such as nitrile, butyl, neoprene, barrier laminate, polyvinyl chloride or Viton). Follow manufacturer's instructions for cleaning/maintaining PPE. If no such instructions for washables, use detergent and hot water. Keep and wash PPE separately from other laundry.

Mix thoroughly before use or use entire container at one time. All tank mixes should be pre-tested to determine physical compatibility between formulations. Observe all cautions and limitations on labeling of all products used in mixtures.
---
---