CROP PROTECTION
Ginstar EC Cotton Defoliant Plant Growth Regulator
Plant Growth Regulator
Ginstar®EC Cotton Defoliant provides clean, consistent defoliation and regrowth inhibition, even in challenging weather conditions. Ginstar delivers a clean, consistent drop of foliage with no leaf stick, leading to higher-value cotton and improved profit potential.
Approved In
AL, AR, AZ, CA, FL, GA, KS, KY, LA, MO, MS, NC, NM, OK, SC, TN, TX, VA
| Formula | Registration Number |
| --- | --- |
| liquid | 0000264-00634-ZA-0000000 |
---
| Active Ingredient | Formulation |
| --- | --- |
| Diuron | 1.5 lb/gal emulisfiable concentrate |
| Thidiazuron | 1.5 lb/gal emulisfiable concentrate |
---
---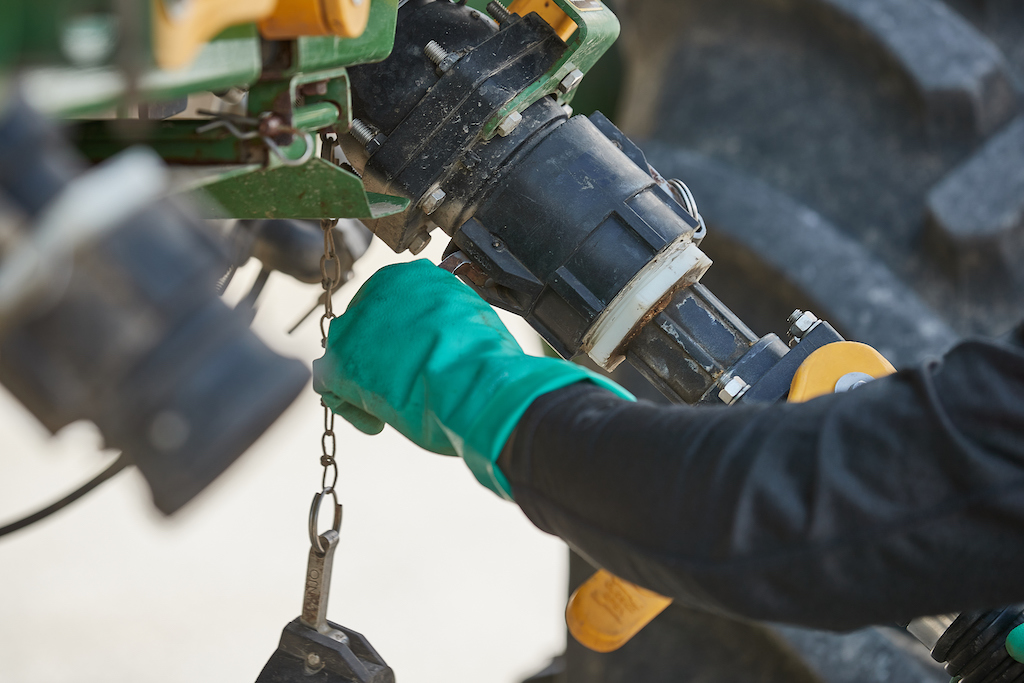 Use and Mixing
The instructions for use and mixing described below are from the Environmental Protection Agency approved Federal Label. Always read and follow label instructions. Not all products are registered for use in every state. Please check with Bayer or your local Lead State Agency for product registration status. If you wish to find out if a product is registered in your state or for additional product information, send us an email or call 1-866-99-BAYER.
ginstar ec cotton defoliant plant growth regulator

expand_more

MIXING INSTRUCTIONS Fill the spray tank with one-half of the required amount of water. Add the proper amount of GINSTAR(R) EC Cotton Defoliant and start the spray tank agitator. Finish filling the tank with the balance of water needed. Maintain sufficient agitation during both mixing and application to ensure uniformity of the spray mixture.

PPE required for early entry to treated areas that is permitted under the Worker Protection Standard and that involves contact with anything that has been treated, such as plants, soil, or water, is:\r\n- Coveralls worn over long-sleeved shirt and long pants\r\n- Chemical-resistant gloves such as barrier laminate or butyl rubber gloves\r\n- Chemical-resistant footwear plus socks\r\n- Protective eyewear

PERSONAL PROTECTIVE EQUIPMENT (PPE) All handlers must wear: - Long-sleeved shirt and long pants - Shoes plus socks. - All mixers, loaders, other applicators, and other handlers must wear: - Coveralls worn over short-sleeved shirt and short pants - Socks plus chemical-resistant footwear - Chemical resistant gloves made of butyl rubber >= 14 mils or barrier laminate gloves - Protective eyewear (such as goggles, or face shield, or shielded safety glasses) - Chemical-resistant apron when mixing, loading, or cleaning equipment or spills - Chemical-resistant headgear for overhead exposure - Mixer/loaders and applicators must wear (except when using closed mixing/loading systems): Wear a minimum of a NIOSH approved particulate filtering face piece respirator with any R or P filter (TC-84A); OR a NIOSH approved an elastomeric NIOSH approved particulate respirator with any R or P filter (TC-84A); OR a NIOSH approved powered air purifying respirator with an HE filter (TC-21C). See engineering controls for additional requirements. Discard clothing and other absorbent materials that have been drenched or heavily contaminated with this product's concentrate. Do not reuse them. Follow manufacturer's instructions for cleaning/maintaining PPE. If no such instructions for washables exist, use detergent and hot water. Keep and wash PPE separately from other laundry.
---
---