CROP PROTECTION
Trilex Advanced Seed Treatment
SeedGrowth
The first element of an effective seed treatment is immediate protection to developing roots. That root system helps the plant withstand stress later in the season, so the early time period is key. Aeris® seed-applied insecticide/nematicide extends its reach in the first 40 days to manage early season insects, including thrips. Add Trilex® Advanced seed treatment to the at-plant protection and seedling disease also is controlled. Trilex Advanced offers complete broad-spectrum control from key pathogens, such as Fusarium spp., Pythium and Rhizoctonia, as well as suppression of Thielaviopsis basicola (black root rot). Until disease and insect pressure is predictable, growers making a decision about seed treatment can turn to the Bayer Technical Service team or their Bayer sales representative for local expertise.
Approved In
AL, AR, AZ, FL, GA, KS, LA, MO, MS, NC, NM, OK, SC, TN, TX, VA
| Group Number | Formula | Registration Number |
| --- | --- | --- |
| TRIFLOXYSTROBIN GROUP 11 FUNGICIDE | liquid | 0000264-01069-AA-0000000 |
---
| Active Ingredient | Formulation |
| --- | --- |
| Trifloxystrobin | - |
| Triadimenol | - |
| Metalaxyl | - |
---
---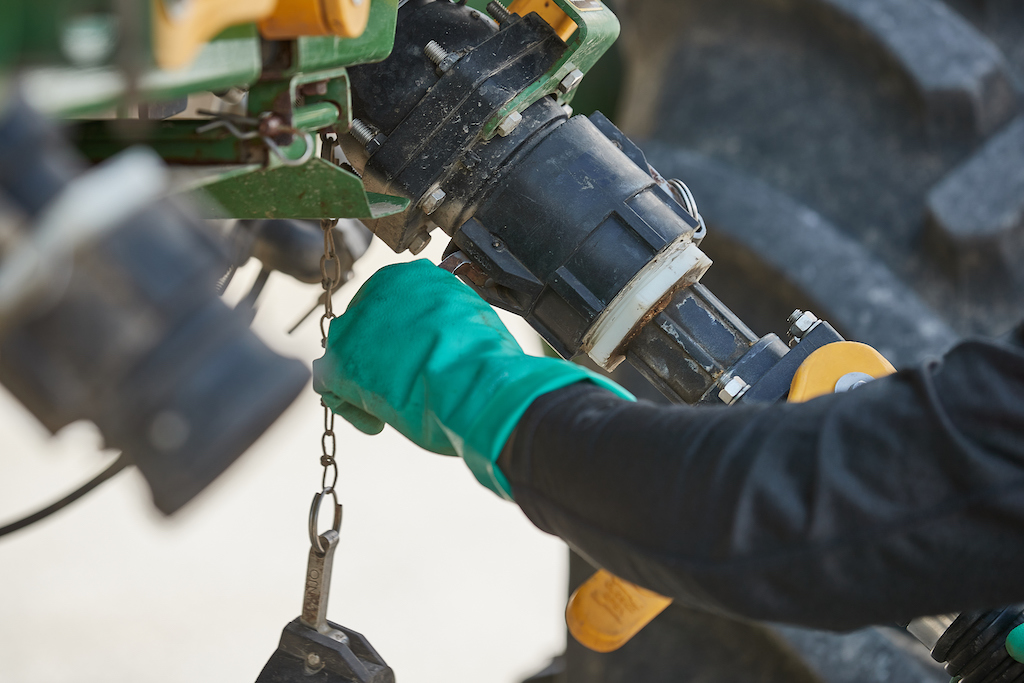 Use and Mixing
The instructions for use and mixing described below are from the Environmental Protection Agency approved Federal Label. Always read and follow label instructions. Not all products are registered for use in every state. Please check with Bayer or your local Lead State Agency for product registration status. If you wish to find out if a product is registered in your state or for additional product information, send us an email or call 1-866-99-BAYER.
trilex advanced seed treatment

expand_more

PERSONAL PROTECTIVE EQUIPMENT (PPE): Applicators and other handlers must wear: Long sleeved shirt and long pants, socks, shoes and chemical-resistant gloves made of any waterproof material. Chemical resistant materials include barrier laminate, butyl rubber >= 14 mils, neoprene rubber >= 14 mils, polyvinyl chloride (PVC) or viton >= 14 mills. Follow manufacturer's instructions for cleaning/maintaining PPE. If no such instructions for washables exist, use detergent and hot water. Keep and wash PPE separately from other laundry.
---
---