Control the Outcome with Luna® Flex Fungicide in Your Citrus Groves
May 21, 2023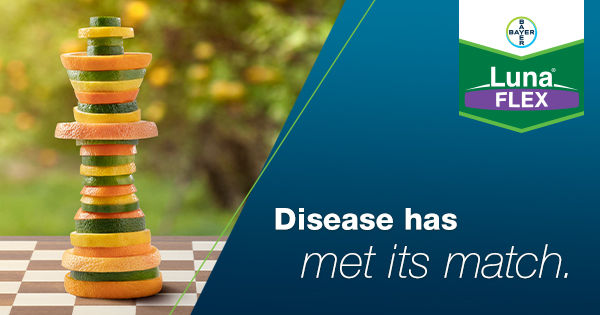 In the spring, having the flexibility to help control and strategically combat a variety of problematic diseases can help set up growers for the season ahead. Luna® Flex fungicide is a broad-spectrum fungicide that puts control in the hands of growers to not only help counter common diseases like melanose and greasy spot, but also help reduce the severity of secondary diseases. This new tool for managing the damaging effects of disease is a strong defense against a problem like melanose that growers are seeing devastate fresh market and juice citrus groves.
A proactive approach to fungicide management is a key step in helping to prevent greasy spot and the recognizable brown blemishes on your acres. When used within the recommended spray interval, Luna Flex offers long-lasting protection.
Reduce Severity of Greasy Spot and Melanose
Protect your citrus leaves by staying one step ahead of problematic diseases trying to attack groves. Provide a line of defense against two common diseases: greasy spot and melanose.
Luna Flex is recommended to be used preventively as part of a full-season program with two to four foliar applications, but the recommended timing is prior to bloom before conditions occur that allow diseases to thrive if left untreated. Read More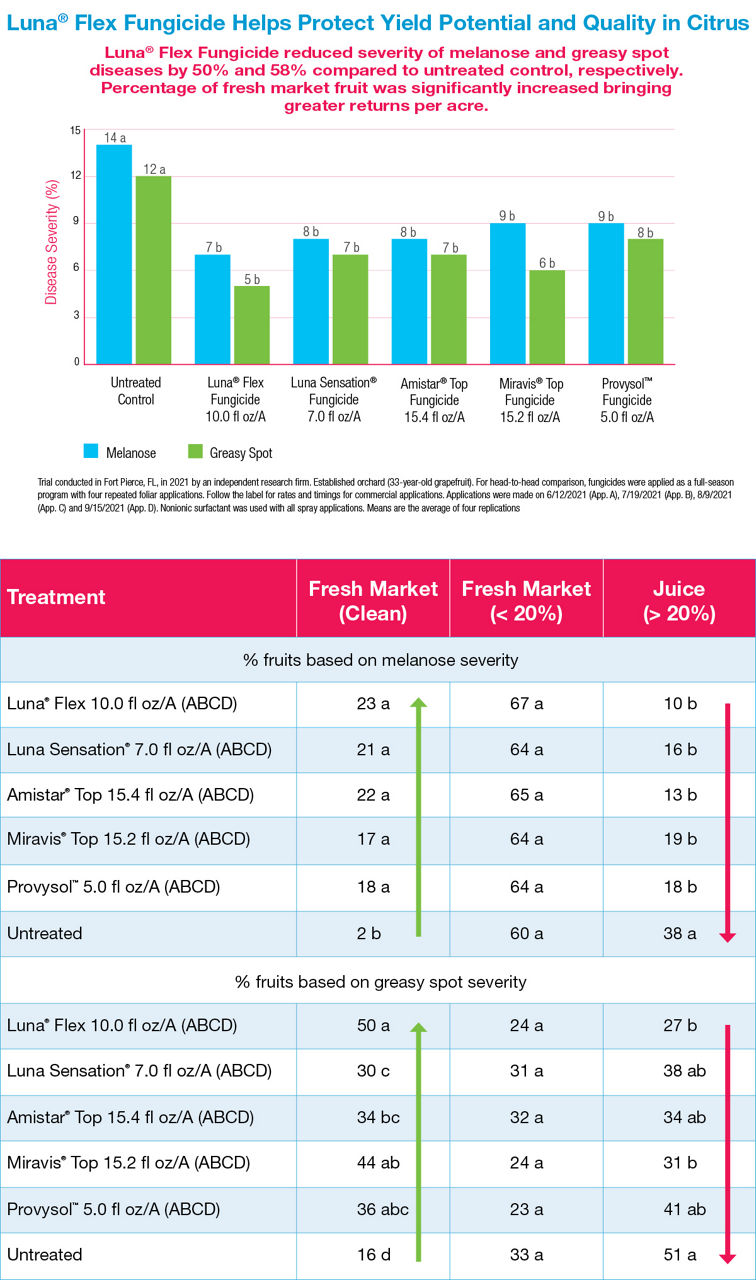 Help Protect Yield and Quality Potential in Citrus
Luna Flex reduced the severity of melanose and greasy spot diseases by 50% and 58% compared to untreated control, respectively. The percentage of fresh market fruit was significantly increased, bringing greater returns per acre. Read More