Velum® Prime + Movento®
May 9, 2023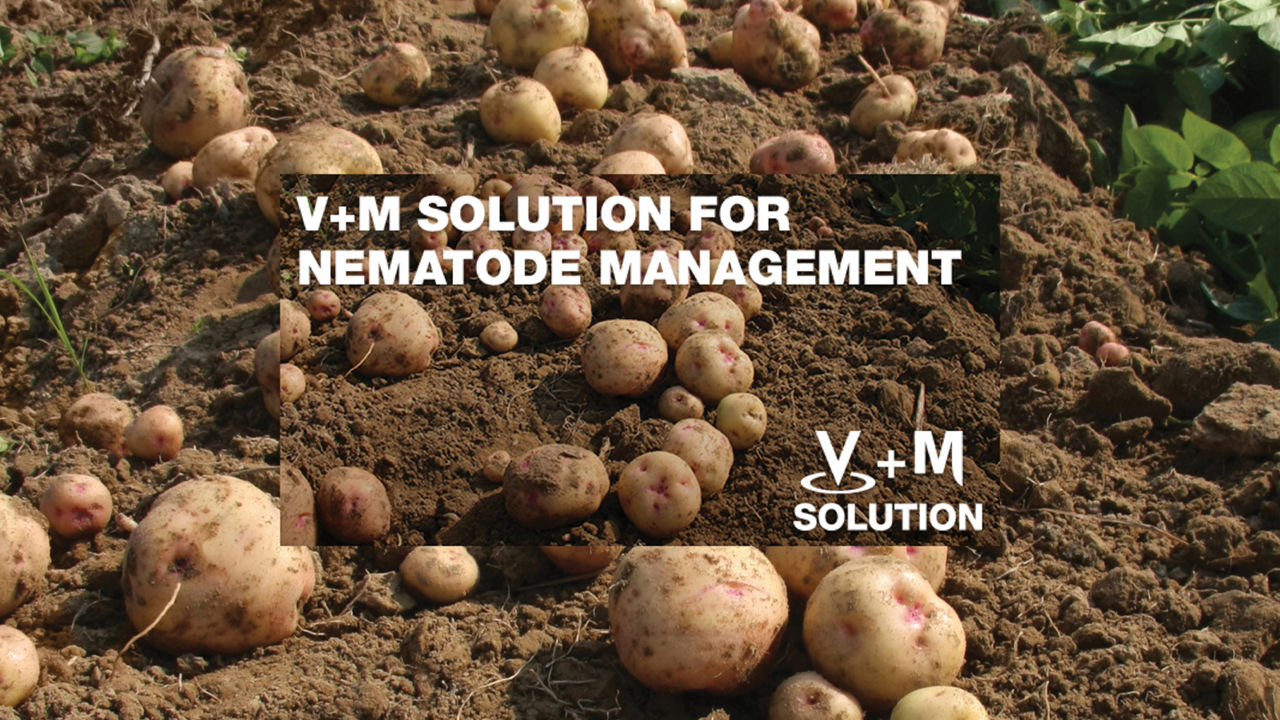 Nematodes live underground and can be difficult to manage or even identify which is a serious issue in crop production. Potatoes are negatively impacted directly by nematodes feeding on roots and tubers and indirectly through transmission of diseases.
Bayer V+M Solution offers growers a cost-effective, convenient solution for nematode management.
Dual-Action Protection

V+M Solution is a nematode management program that combines the wide-spectrum nematicidal activity of Velum® Prime with the sustained in-season nematode protection of Movento® to guard against nematodes.
Both Velum Prime and Movento are easy to handle, can be integrated with existing in-season crop management systems and offer the additional benefits of disease and insect management.
Additionally, V+M Solution products are not restricted-use, do not require buffer zones and require minimal PPE. The V+M Solution provides nematode protection that results in a higher-yielding, higher-quality, more profitable crop.


Velum Prime Advantages
More marketable yield
Suppresses certain stem and foliar diseases (Early blight, White mold)
Low use rates
Favorable safety and toxicological profile
The early-season management Velum Prime provides has been shown to protect root health and to help establish the crop. These benefits will provide growers with the confidence that they are increasing their ROI and maximizing their yield with Velum Prime.


Movento Advantages
Improves potato yield and quality
Two-way systemic movement allows for foliar application to protect roots
Inhibits juvenile development of nematodes
Controls other foliar pets such as aphids, psyllids, and suppresses mites
Convenient, in-season tool for nematode management
Movento provides protection from nematodes through convenient in-season applications that improve crop quality and return on investment.
Trial results from the V+M Solution
Under heavy nematode pressure, Velum Prime following Vapam increased marketable yield by 41 cwt/acre over Vapam alone.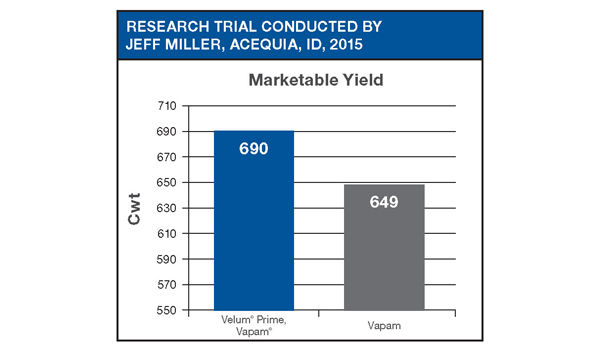 Under heavy nematode pressure, V+M Solution increased marketable yield by 82 cwt/acre over a full Vydate in-furrow plus chemigation program.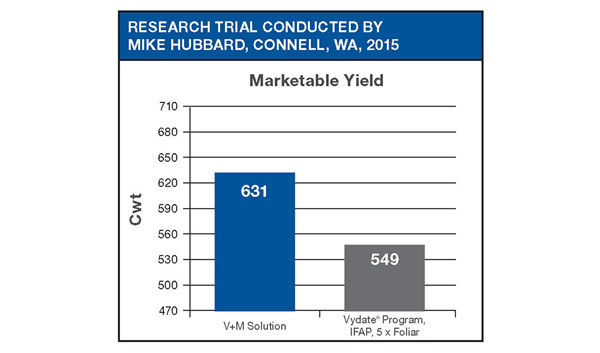 Recommended for You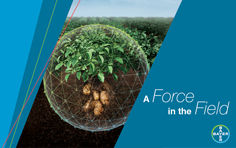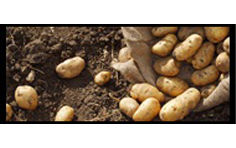 Manage Nematodes in Potatoes: Protect Your Crop with Movento
Nematodes come in many forms and vary in the symptoms they cause.
75-Day IPM Program for Potatoes
Create an agronomic force field to safeguard potatoes throughout the first 75 days.