3 MIN READ
How Large Is The Threat Of Tarnished Plant Bugs On Cotton Plants?
July 30, 2022
Learn about tarnished plant bugs, the damage they can cause in cotton, and how to protect your plants.
Tarnished plant bugs are a major pest for cotton growers. Species that commonly infest cotton include Lygus hesperus and Lygus lineolaris.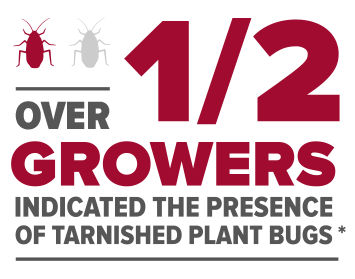 DAMAGE AND REDUCED YIELD POTENTIAL
Cotton is susceptible to tarnished plant bug injury during the early squaring period. Tarnished plant bugs use their piercing-sucking mouthpart to feed on squares, flowers and bolls. Small squares and bolls that have been injured will often shed from the plant, leading to reduced yield potential or delayed crop maturity.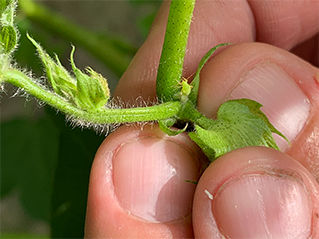 To combat tarnished plant bugs, cotton growers continue to rely on foliar insecticide treatments. But because of insecticide resistance (including pyrethroids and organophosphates) and/or difficulty obtaining adequate coverage in larger cotton, a single application of insecticide may not effectively control heavy established populations of tarnished plant bugs.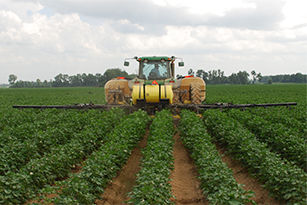 Built-In Protection with ThryvOn technology
There are numerous challenges when combating tarnished plant bugs: pressure may vary, weather can change, and foliar treatments can disrupt beneficial insects. But with ThryvOn Technology, growers will have access to the industry's first biotech trait that will provide consistent built-in protection against tarnished plant bugs** and may help reduce the need for some insecticide applications.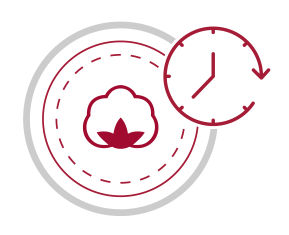 FIND OUT MORE ABOUT THRYVON™ TECHNOLOGY
Looking for more information on this topic, or have a question regarding anything else?

*Survey results of 231 farmers who planted 150+ acres of cotton in Delta (Mid-South), Southeast, West Texas and East Texas in 2019.
**ThryvOn™ Technology may help reduce insecticide applications for tarnished plant bugs and thrips species (tobacco thrips (Frankliniella fusca); Western flower thrips (Frankliniella occidentalis); tarnished plant bug (Lygus lineolaris); and the Western Tarnished Plant bug (Lygus Hesperus)). Scouting is critical to determine which and how many insecticide applications are recommended to avoid economic losses greater than the pest management costs (i.e., when economic thresholds are met).