Roundup PowerMAX® 3 Herbicide Trial Data
September 21, 2022
Value of a Higher A.E. Concentration
With the highest concentration of glyphosate acid equivalent-per-gallon in the U.S. market, Roundup PowerMAX® 3 Herbicide exceeds even the current Roundup® Brand Agricultural Herbicides like Roundup WeatherMAX® and Roundup PowerMAX® Herbicides. With a higher A.E. concentration, farmers can cover more acres per gallon, which means less packaging, gallons to purchase and product to spray compared to competitors.

Best-In-Class Terminal Network and Logistics
Retailers can fill and stock Roundup PowerMAX® 3 Herbicide with the logistical reassurance of readily available glyphosate. A 265 gallon cube covers 1130 acres and, with 95% of deliveries happening within 5 business days, retailers and growers alike can be confident in our ability to quickly move abundant quantities of glyphosate across the country.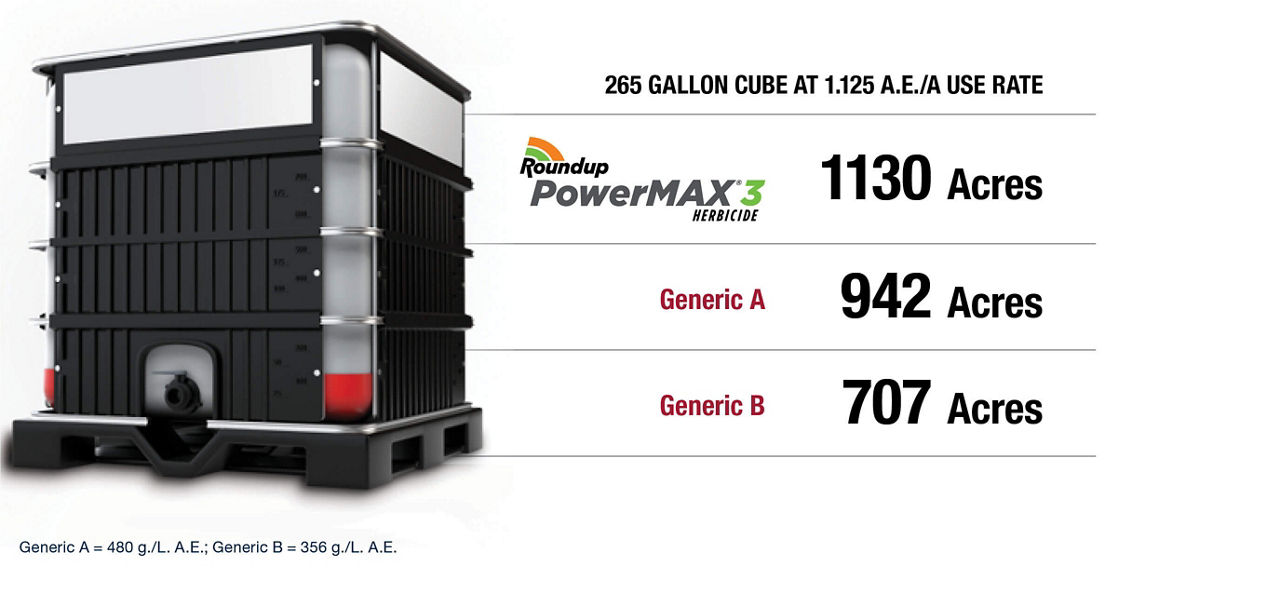 Unique Surfactant Aids in Product Efficiency
Surfactants are key for weed control because they increase spreading, retention and absorption. Roundup PowerMAX® 3 Herbicide has a unique surfactant package with proven performance.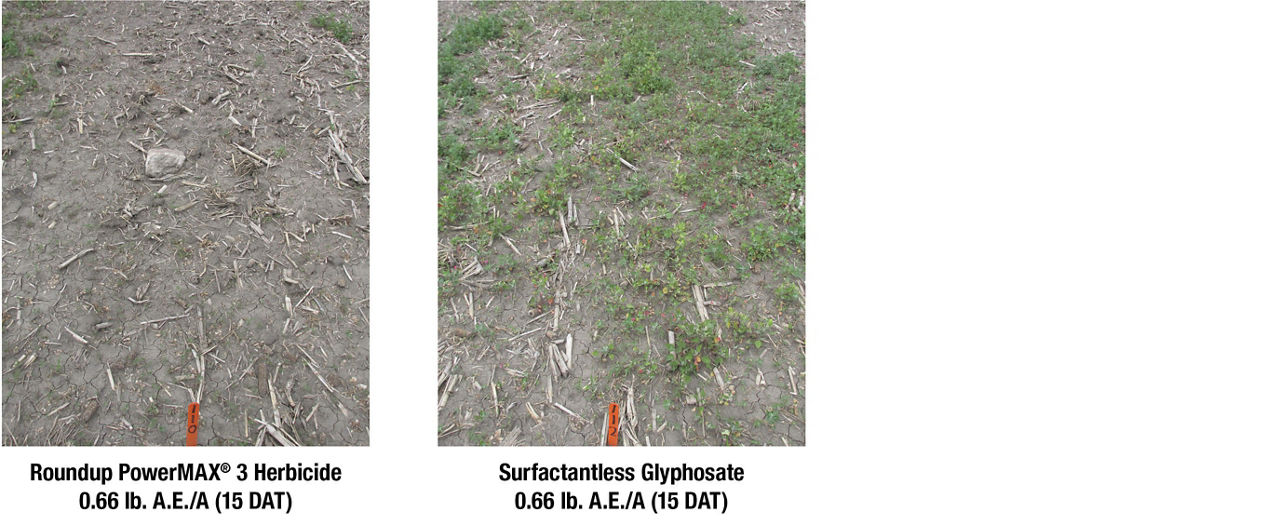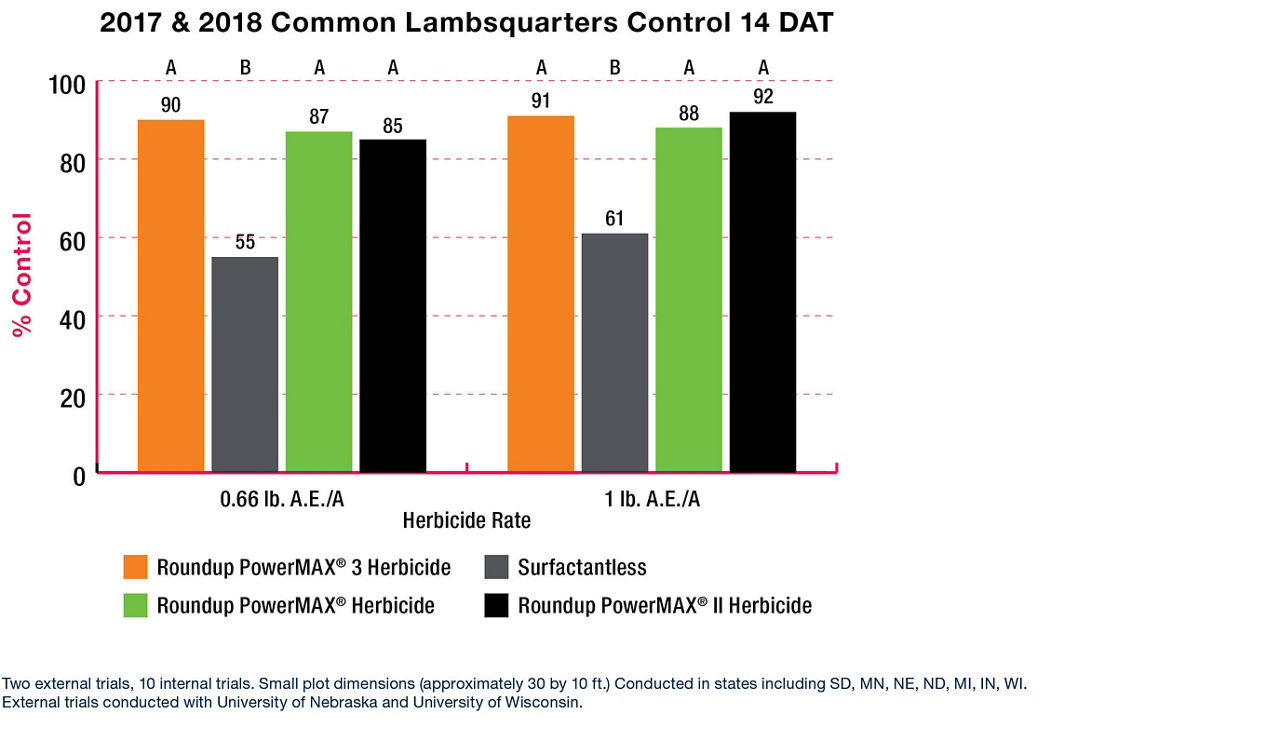 Non-selective Foliar Control of Both Grasses and Broadleaf Weeds
Roundup PowerMAX® 3 Herbicide outperforms surfactantless glyphosate products in the non-selective foliar control of both grasses and broadleaf weeds.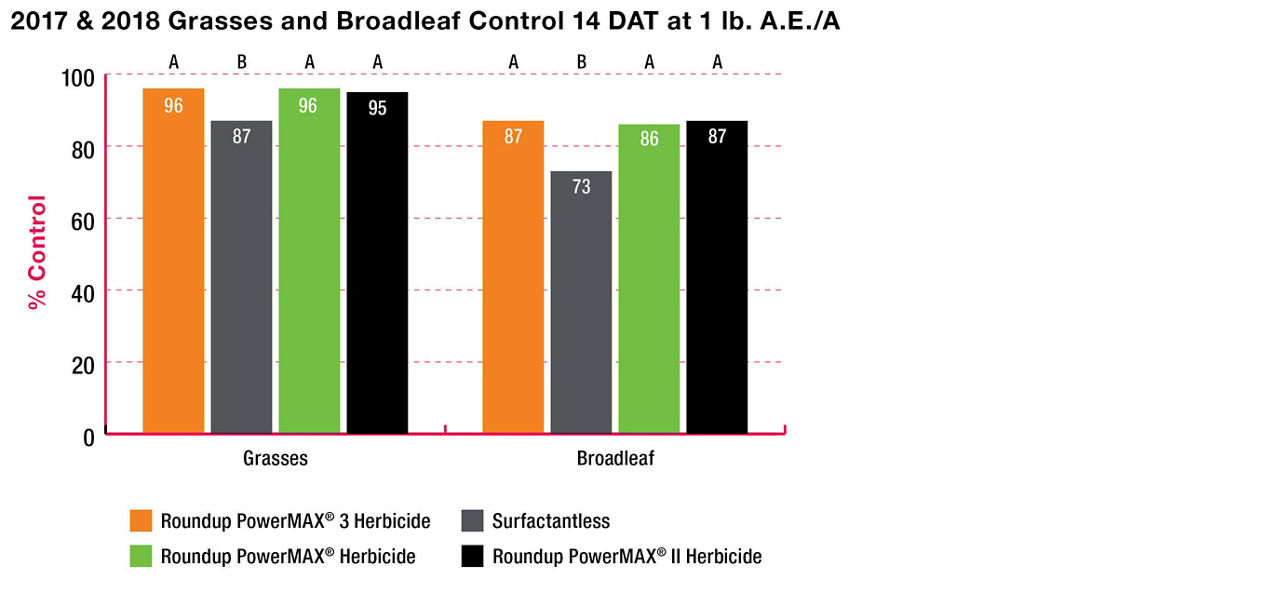 The small plot response of key crops just 7 days after the last application of treatment can clearly be seen in Roundup PowerMAX® 3 Herbicide when compared to Roundup PowerMAX® Herbicide.