CROP PROTECTION
Baythroid XL Insecticide
Insecticide
Baythroid® XL insecticide is the complete pyrethroid for many crops and provides fast, effective control of labeled primary and secondary pests. The technology in Baythroid XL delivers a high percentage of the high-activity isomers, resulting in greater knockdown power, longer-lasting residual and better value than other pyrethroid insecticides. Always read and follow label instructions. Baythroid XL is a Restricted Use Pesticide.
Approved In
AL, AR, AZ, CA, CO, CT, DE, FL, GA, HI, IA, ID, IL, IN, KS, KY, LA, MA, MD, ME, MI, MN, MO, MS, MT, NC, ND, NE, NH, NJ, NM, NV, NY, OH, OK, OR, PA, RI, SC, SD, TN, TX, UT, VA, VT, WA, WI, WV, WY
| Group Number | Formula | Registration Number |
| --- | --- | --- |
| GROUP 3 INSECTICIDE | liquid | 0000264-00840-AA-0000000 |
---
| Active Ingredient | Formulation |
| --- | --- |
| BETA-CYFLUTHRIN | 1 lb/gal emulisfiable concentrate |
---
---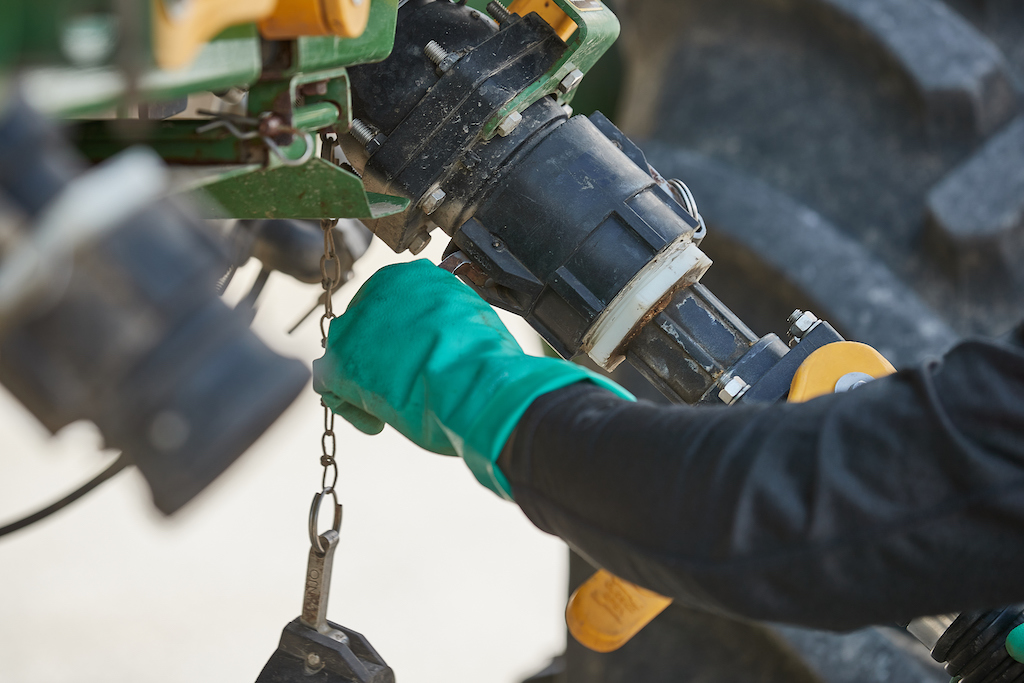 Use and Mixing
The instructions for use and mixing described below are from the Environmental Protection Agency approved Federal Label. Always read and follow label instructions. Not all products are registered for use in every state. Please check with Bayer or your local Lead State Agency for product registration status. If you wish to find out if a product is registered in your state or for additional product information, send us an email or call 1-866-99-BAYER.
PPE required for early entry to treated areas that is permitted under the Worker Protection Standard and that involves contact with anything that has been treated, such as plants, soil, or water, is:\r\n- Coveralls\r\n- Chemical-resistant gloves, such as barrier laminate or viton\r\n- Shoes plus socks\r\n- Protective eyewear

Personal Protective Equipment (PPE): Some materials that are chemical-resistant to this product are listed below. If you want more options, follow the instructions for category G on an EPA chemical-resistance category selection chart. Applicators and other handlers must wear: - Long-sleeved shirt and long pants - Chemical-resistant gloves, such as barrier laminate or viton - Shoes plus socks - Protective eyewear - Mixer/loaders supporting aerial applications and chemigation applications must wear also (except when using closed mixing/loading systems): a dust/mist filtering respirator (MSHA/NIOSH approval number prefix TC-21C), or a NIOSH approved respirator with any R, P or HE filter. Discard clothing and other absorbent materials that have been drenched or heavily contaminated with this products concentrate. Do not reuse them. Follow manufacturer's instructions for cleaning/maintaining PPE. If no such instructions for washables, use detergent and hot water. Keep and wash PPE separately from other laundry.

Chemical Supply Tank Dilution and Agitation: For injection of BAYTHROID XL use a chemical supply tank for pre-mixing BAYTHROID XL with either water or non-emulsifiable oil before injecting mixture into the irrigation line. Dilution ratio should be at least 4 parts of either water/ or non-emulsifiable oil to 1 part BAYTHROID XL. If necessary, constant mechanical or hydraulic agitation should be maintained in the chemical supply tank during the entire period of application. Determine the required amounts of BAYTHROID XL and either water or non-emulsifiable oil to mix in the tank. The amount of BAYTHROID XL needed equals the number of fluid ounces of BAYTHROID XL to be applied per acre multiplied by the number of acres to be chemigated. The amount of emulsion needed equals the gallons of emulsion delivered per hour by the injection pump, multiplied by the number of hours chemigation will take place. The amount of either water or non-emulsifiable oil needed equals the amount of emulsion needed minus the amount of BAYTHROID XL needed.
---
---