CROP PROTECTION
Diflexx Duo Herbicide
Herbicide
DiFlexx® DUO provides powerful postemergence control against the full range of tough weeds, especially glyphosate-resistant ones.
Approved In
AK, AL, AR, AZ, CO, CT, DC, DE, FL, GA, HI, IA, ID, IL, IN, KS, KY, LA, MA, MD, ME, MI, MN, MO, MS, MT, NC, ND, NE, NH, NJ, NM, NV, NY, OH, OK, OR, PA, RI, SC, SD, TN, TX, UT, VA, VT, WA, WI, WV, WY
| Group Number | Formula | Registration Number |
| --- | --- | --- |
| GROUP 4 27 HERBICIDE | liquid | 0000264-01184-AA-0000000 |
---
| Active Ingredient | Formulation |
| --- | --- |
| Tembotrione | 2.13 lb/gal suspension concentrate |
| Diglycolamine salt of 3,6-dichloro-o-anisic acid | 2.13 lb/gal suspension concentrate |
---
---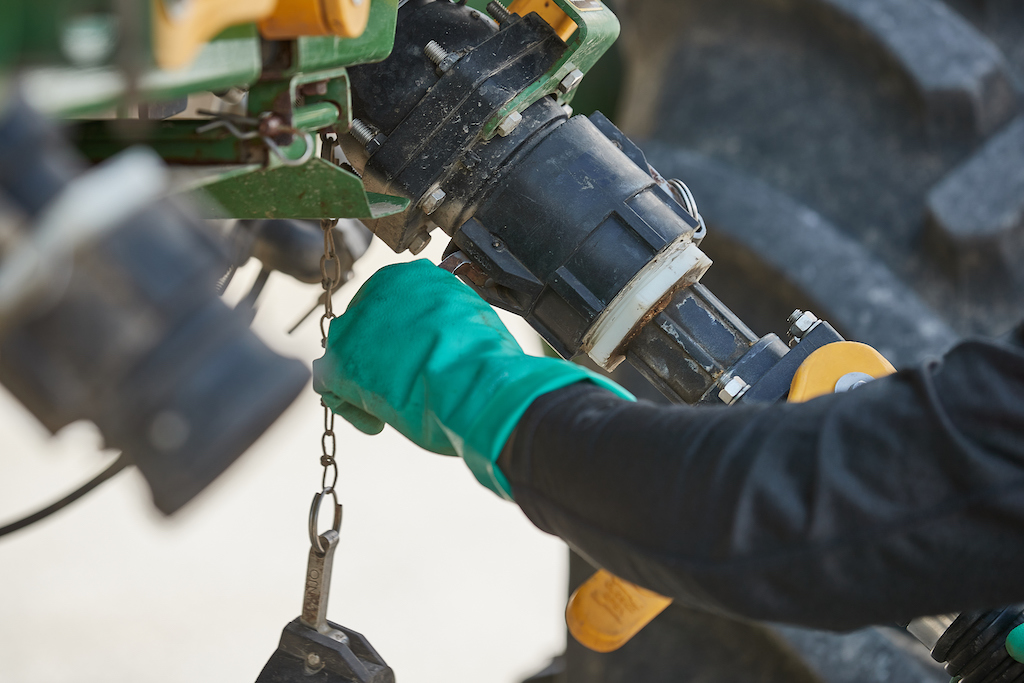 Use and Mixing
The instructions for use and mixing described below are from the Environmental Protection Agency approved Federal Label. Always read and follow label instructions. Not all products are registered for use in every state. Please check with Bayer or your local Lead State Agency for product registration status. If you wish to find out if a product is registered in your state or for additional product information, send us an email or call 1-866-99-BAYER.
SPRAY TANK MIXING INSTRUCTIONS DiFlexx DUO must be applied with clean and properly calibrated equipment. Prior to adding DiFlexx DUO, ensure that the spray tank, filters and nozzles have been thoroughly cleaned and that agitation system is properly working. 1. Fill spray tank with 50% of the required volume of water, and begin agitation. 2. Agitate the DiFlexx DUO product container thoroughly by shaking, circulating or stirring prior to adding the herbicide into the spray tank. 3. Add the appropriate amount of DiFlexx DUO slowly to the spray tank or mixing system and ensure complete dispersion. Maintain and ensure thorough dispersion and sufficient agitation during both mixing and spraying. 4. If tank mixing with another pesticide, add the tank mix product next. 5. Add the adjuvant. 6. Fill the spray tank with balance of water needed.

PPE required for early entry to treated areas (that is permitted under the Worker Protection Standard and that involves contact with anything that has been treated, such as plants, soil, or water), is:\r\n- Coveralls worn over short-sleeved shirt and short pants\r\n- Chemical-resistant footwear plus socks\r\n- Chemical-resistant gloves made of any waterproof material\r\n- Chemical-resistant headgear for overhead exposure\r\n- Protective eyewear

Personal Protective Equipment (PPE) Some materials that are chemical-resistant to this product are listed below. If you want more options, follow the instructions for category A on an EPA chemical resistance category selection chart. Applicators and other handlers must wear: Long-sleeved shirt and long pants, socks, shoes, protective eyewear, and chemical-resistant gloves made of any waterproof material. Follow manufacturer's instructions for cleaning/maintaining PPE. If no such instructions for washables exist, use detergent and hot water. Keep and wash PPE separately from other laundry.

COMPATIBILITY TESTING OF MIXTURES If DiFlexx DUO is to be tank mixed with other pesticides, compatibility must be tested prior to mixing. To test for compatibility, use a small container and mix a small amount (0.5 to 1qt) of spray, combining all ingredients in the same ratio as the anticipated use. If any indications of physical incompatibility develop, do not use this mixture for spraying. Indications of incompatibility usually occur within 5-15 minutes after mixing. If the mixture balls-up, forms flakes, sludges, gels, oily film or layers, or other precipitates, it is not compatible and the tank mix combination should not be used.
---
---