CROP PROTECTION
Nortron SC Herbicide
Herbicide
Pre-emergence application of Nortron® SC herbicide alone, or in combination with other herbicides, provides broad-spectrum weed control by protecting the sugar beet crop through stages of germination, emergence and early seedling growth. Early elimination of weeds assures the control of susceptible weed species for up to 10 weeks.
Approved In
CA, CO, IA, ID, IL, KS, ME, MI, MN, MO, MT, NC, ND, NE, NM, NV, NY, OH, OR, SD, TX, UT, WA, WI, WY
| Formula | Registration Number |
| --- | --- |
| liquid | 0000264-00613-ZC-0000000 |
---
| Active Ingredient | Formulation |
| --- | --- |
| Ethofumesate | 4 lb/gal Suspension Concentrate |
---
---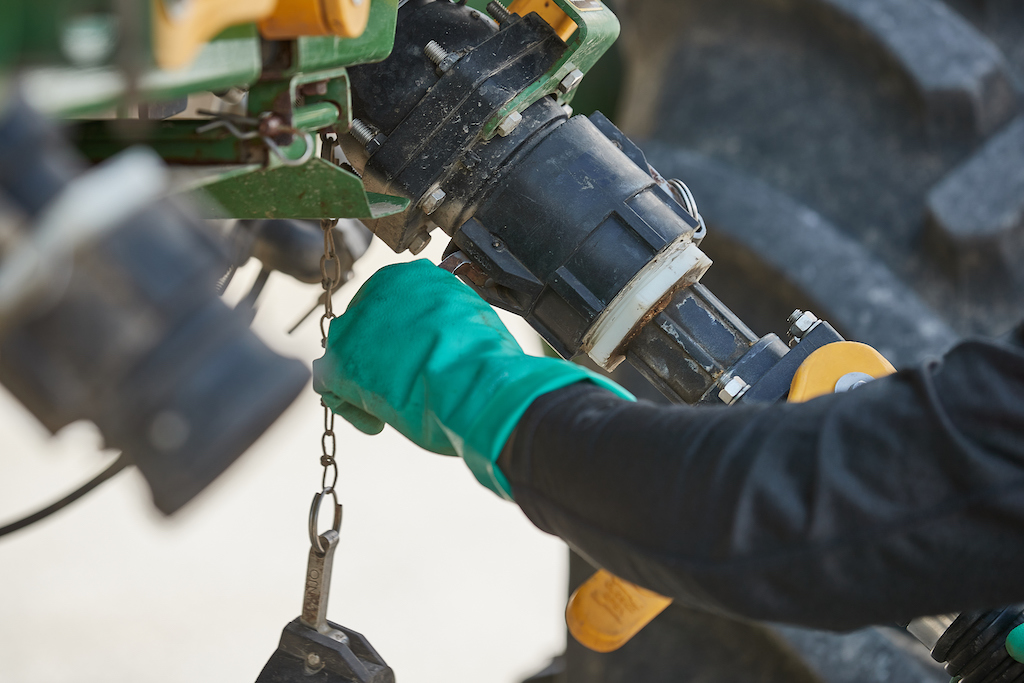 Use and Mixing
The instructions for use and mixing described below are from the Environmental Protection Agency approved Federal Label. Always read and follow label instructions. Not all products are registered for use in every state. Please check with Bayer or your local Lead State Agency for product registration status. If you wish to find out if a product is registered in your state or for additional product information, send us an email or call 1-866-99-BAYER.
PPE required for early entry to treated areas that is permitted under the Worker Protection Standard and that involves contact with anything that has been treated, such as plants, soil, or water, is:\r\n- Coveralls\r\n- Shoes plus socks\r\n- Chemical-resistant gloves made of any waterproof material

All mixers, loaders, applicators and other handlers must wear: - Long-sleeved shirt, long pants, shoes and socks, and chemical resistant gloves made out of any water proof material (except flaggers, or applicators in cockpits, and enclosed cabs) The handlers: - Must wear the PPE listed on this label and - Must have immediately available for use in an emergency, such as a spill, or equipment breakdown, chemical resistant footwear and chemical resistant apron. Follow manufacturer's instructions for cleaning/maintaining PPE. If no such instructions for washables exist, use detergent and hot water. Keep and wash PPE separately from other laundry.

Tank Mixing: It is the pesticide user's responsibility to ensure that all products are registered for the intended use. Read and follow the applicable restrictions and limitations and directions for use on all product labels involved in tank mixing. Users must follow the most restrictive directions for use and precautionary statements of each product in the tank mixture.
---
---