CROP PROTECTION
Prosaro Pro 400 SC Fungicide
Fungicide
With the addition of fluopyram, Prosaro PRO® 400 SC fungicide offers better disease control and greater DON reduction relative to Prosaro fungicide, leading to healthier plants and higher yield potential.
Approved In
AL, AR, AZ, CO, CT, DE, GA, IA, ID, IL, IN, KS, KY, LA, MA, MD, ME, MI, MN, MO, MS, MT, NC, ND, NE, NH, NJ, NM, NV, OH, OK, OR, PA, RI, SC, SD, TN, TX, UT, VA, VT, WA, WI, WV, WY
| Group Number | Formula | Registration Number |
| --- | --- | --- |
| PROTHIOCONAZOLE GROUP 3 FUNGICIDE | liquid | 0000264-01209-AA-0000000 |
---
| Active Ingredient | Formulation |
| --- | --- |
| Tebuconazole | 3.35 lb/gal |
| Fluopyram | 3.35 lb/gal |
| Prothioconazole | 3.35 lb/gal |
---
---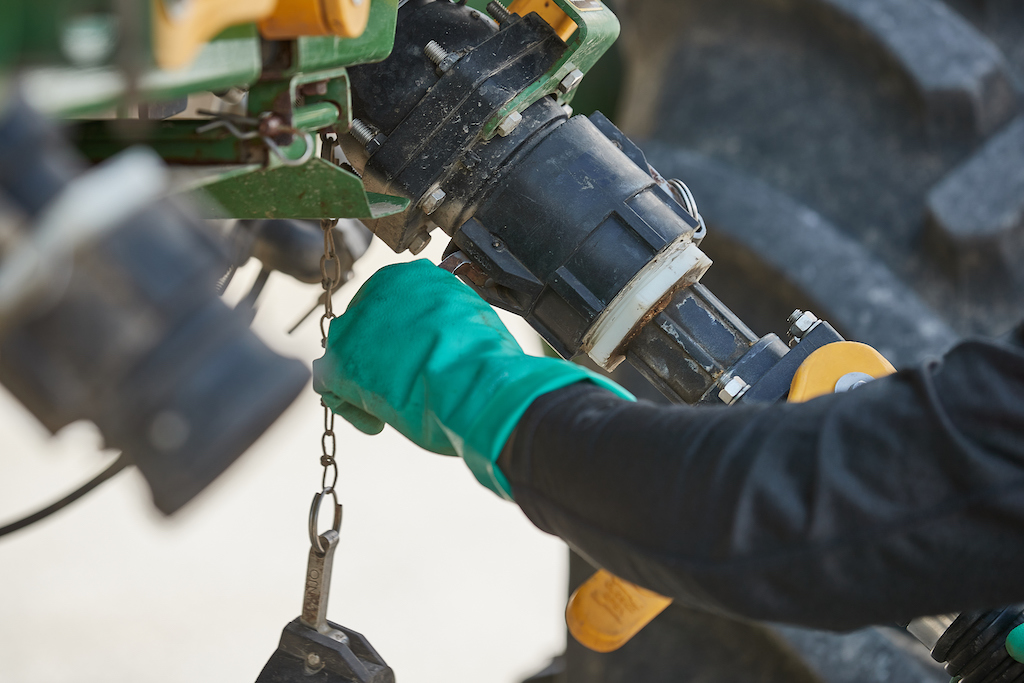 Use and Mixing
The instructions for use and mixing described below are from the Environmental Protection Agency approved Federal Label. Always read and follow label instructions. Not all products are registered for use in every state. Please check with Bayer or your local Lead State Agency for product registration status. If you wish to find out if a product is registered in your state or for additional product information, send us an email or call 1-866-99-BAYER.
prosaro pro 400 sc fungicide

expand_more

COMPATIBILITY TESTING AND TANK MIX PARTNERS Mixing Procedures Prepare no more spray mixture than is necessary for the immediate operation. Thoroughly clean spray equipment before using this product. Maintain maximum agitation throughout the spray operation. Do not let the spray mixture stand overnight in the spray tank. Flush the spray equipment thoroughly following each use and apply the rinsate to the previously treated area or dispose of the rinsate according to local regulations. Do not tank mix with products containing a prohibition against tank mixing. Follow the most restrictive labeling requirements of any tank mix product.

PPE required for early entry to treated areas that is permitted under the Worker Protection Standard and that involves contact with anything that has been treated, such as plants, soil, or water is:\r\n- coveralls over long-sleeved shirt and long pants\r\n- chemical-resistant gloves made of any waterproof material\r\n- chemical-resistant footwear plus socks\r\n- protective eyewear

Personal Protective Equipment (PPE) Applicators and other handlers must wear: - Long-sleeved shirt and long pants - Chemical resistant gloves made of any waterproof material - Shoes plus socks - protective eyewear

PROSARO PRO 400 SC FUNGICIDE is compatible with most insecticide, fungicide, herbicide, and foliar nutrient products. However, the physical compatibility of PROSARO PRO 400 SC FUNGICIDE with tank-mix partners should be tested before use. To determine the physical compatibility of PROSARO PRO 400 SC FUNGICIDE with other products, use a jar test, as described below. Using a quart jar, add the proportionate amounts of the products to 1 qt. of water. Add wettable powders and water-dispersible granular products first, then liquids and emulsifiable concentrates last. After thoroughly mixing, let stand for at least 5 minutes. If the combination remains mixed or can be remixed readily, it is physically compatible. Once compatibility has been proven, use the same procedure for adding required ingredients to the spray tank. For further information, contact your local Bayer Crop Science representative.
---
---