CROP PROTECTION
Serenade OPTI
Fungicide
Serenade® Opti is a biological fungicide and bactericide that works in three different ways to fight disease-causing pathogens. Stopping harmful spores from germinating, it disrupts the cell membrane growth and inhibits attachment of the pathogen to the leaf. The multiple sites of action not only create an effective fungicide, but also make it very difficult for diseases to develop resistance.
Approved In
AK, AL, AR, AZ, CA, CO, CT, DC, DE, FL, GA, HI, IA, ID, IL, IN, KS, KY, LA, MA, MD, ME, MI, MN, MO, MS, MT, NC, ND, NE, NH, NJ, NM, NV, NY, OH, OK, OR, PA, RI, SC, SD, TN, TX, UT, VA, VT, WA, WI, WV, WY
| Formula | Registration Number |
| --- | --- |
| dry | 0000264-01160-ZA-0000000 |
---
| Active Ingredient | Formulation |
| --- | --- |
| QST 713 strain of Bacillus subtilis | 26.2 % WP |
---
---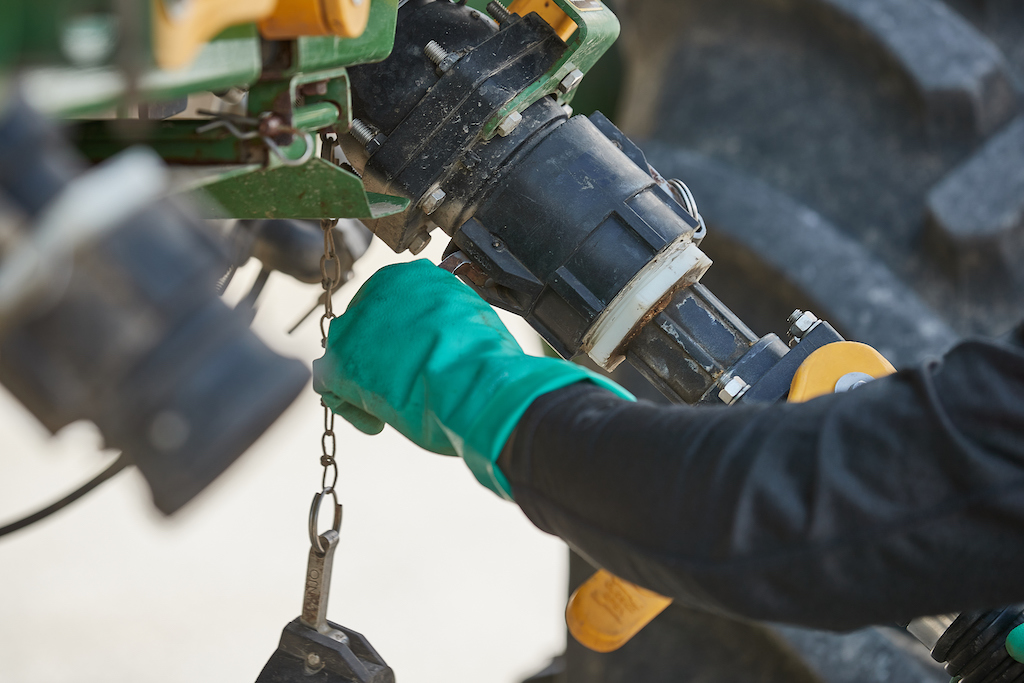 Use and Mixing
The instructions for use and mixing described below are from the Environmental Protection Agency approved Federal Label. Always read and follow label instructions. Not all products are registered for use in every state. Please check with Bayer or your local Lead State Agency for product registration status. If you wish to find out if a product is registered in your state or for additional product information, send us an email or call 1-866-99-BAYER.
MIXING INSTRUCTIONS MIXING: SERENADE OPTI must be diluted with water. Partially fill the spray tank with clean water and begin agitation. Add the specified amount of SERENADE OPTI to the tank. Finish filling the tank to the necessary volume to obtain the proper spray concentration. It is critical that the spray solution be agitated during mixing and application to assure a uniform suspension. Do not allow spray mixture to stand overnight or for prolonged periods. Maintain a spray solution pH between 4.5 and 8.5.

PPE required for early entry to treated areas that is permitted under the Worker Protection Standard and that involves contact with anything that has been treated, such as plants, soil or water is:\r\n- coveralls\r\n- waterproof gloves\r\n- shoes plus socks

Applicators and other handlers must wear: - Long-sleeved shirt and long pants - Waterproof gloves - Shoes plus socks Mixers/loaders and applicators must wear a dust/mist filtering respirator meeting NIOSH standards of at least N-95, R-95, or P-95. Repeated exposure to high concentrations of microbial proteins can cause allergic sensitization. Follow manufacturer's instructions for cleaning and maintaining PPE. If no instructions are available, use detergent and hot water for washables. Keep and wash PPE separately from other laundry.

SERENADE OPTI may be tank-mixed with other registered pesticides to enhance plant disease control. This product cannot be mixed with any product with a prohibition against such mixing. When tank-mixing SERENADE OPTI with other registered pesticides, always read and follow all use directions, restrictions, and precautions of both SERENADE OPTI and the tank-mix partner. Use of the resulting tank mix must be in accordance with the more restrictive label limitations and precautions. Do not exceed label dosage rates. COMPATIBILITY: Do not combine SERENADE OPTI in the spray tank with pesticides, surfactants or fertilizers if there has been no previous experience or use of the combination to show it is physically compatible, effective and non-injurious under your use conditions. SERENADE OPTI is compatible with many commonly used pesticides, fertilizers, adjuvants and surfactants but has not been fully evaluated with all of these. To ensure compatibility of tank-mix combinations, evaluate them prior to use as follows: Using a suitable container, add proportional amounts of product to water. Add wettable powders first, followed by water dispersible granules, then by liquid flowables and lastly, emulsifiable concentrates. Mix thoroughly and let stand for at least five minutes. If the combination stays mixed or can be remixed, it is physically compatible. Test the combination on a small portion of the crop to be treated to ensure that a phytotoxic response will not occur as a result of application. ADDITIVES: SERENADE OPTI is compatible with a wide range of additives. Since the product is primarily a protectant, thorough coverage of all above-ground plant parts is required for effective product performance. To improve plant surface coverage, add a nonphytotoxic adjuvant to spray tank.
---
---