Bayer traits is the corn rootworm protection authority.
Choose the right corn rootworm protection for your fields.
With billions of dollars invested in research, Bayer has the latest technology to help you battle corn rootworm in your fields. But which trait is right for you? Read on to see what Bayer trait offers you the protection you need most.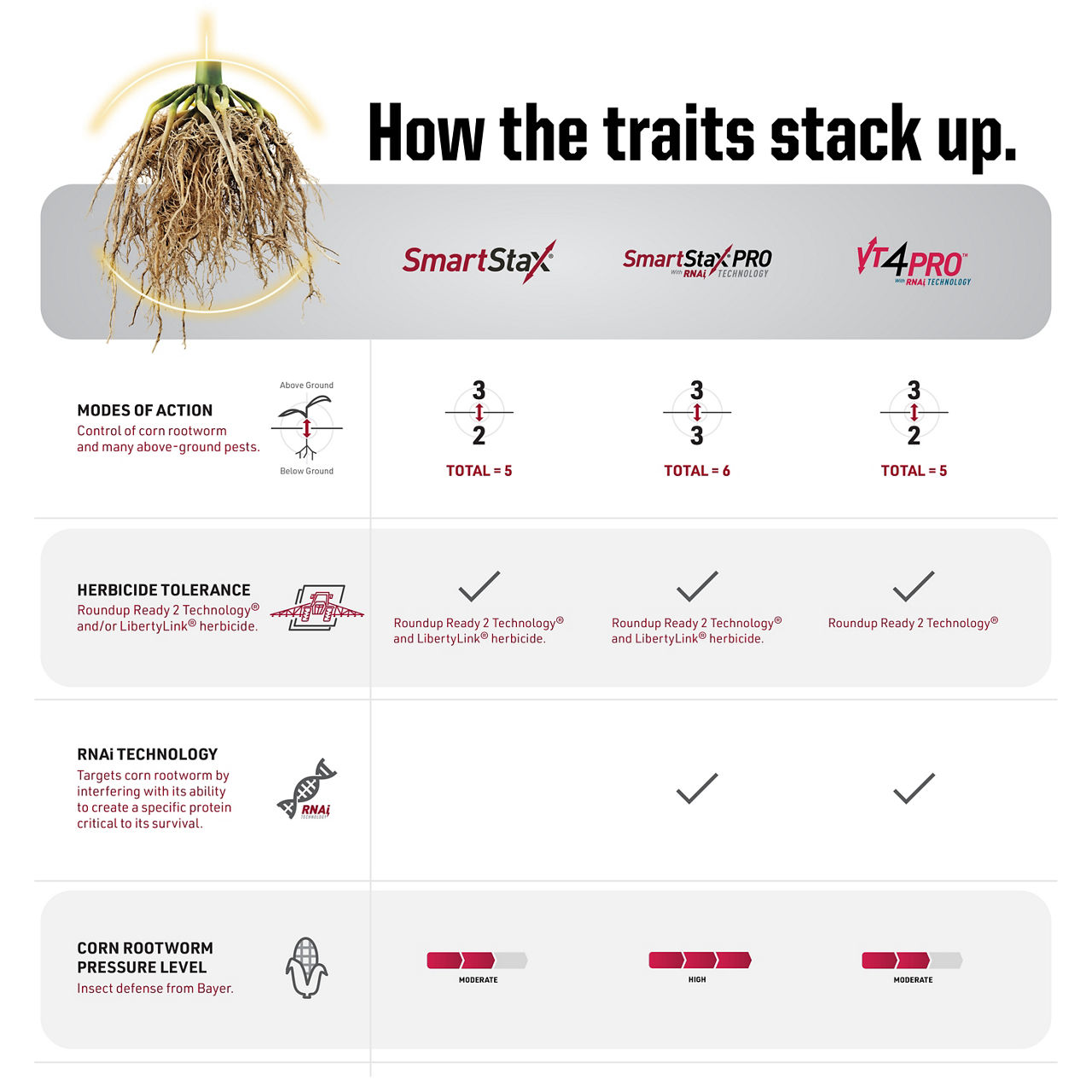 Find your area. Identify your pressure.
Pressure can vary from state to state and area to area. Find your location and see what corn rootworm pressure you may be facing this coming year.
Green = Low, Yellow = Medium, Red = High
Interpolated heat map is generated based on adult corn rootworm (CRW) pressure from 904 fields as determined by adult CRW counts from yellow sticky traps. Use of this map should be limited to educational and awareness purposes only. CRW pressure in individual fields may vary according to growers management and agronomic practices, such as crop rotation, use of insecticidal biotech traits and insecticides.

Get the right fit of protection.
Corn rootworm and other pest pressure can be different in every field. That's why Bayer offers a variety of traits, each with its own strengths.
Battling the billion-dollar bug.
View to see key differences between Smartstax® PRO with RNAi Technology and VT4PRO™ with RNAi Technology.
Slide 1 of 4
chevron_leftplay_arrowchevron_right