3 MIN READ
RNAi Technology Is the Latest Chapter in Crop Defense. Why Is This Big News?
March 30, 2018
FOR MOST CORN FARMERS, CORN ROOTWORM IS ENEMY #1.
Root node damage can lead to yield losses of up to 45%.* Corn rootworms do the worst damage below the ground, keeping your corn roots from growing strong. This hinders the plant's ability to take in nourishment and is a major contributor to lodging by weakening the root support.
Then the corn rootworm becomes an adult beetle, causing more damage above the soil and laying eggs for the next growing season.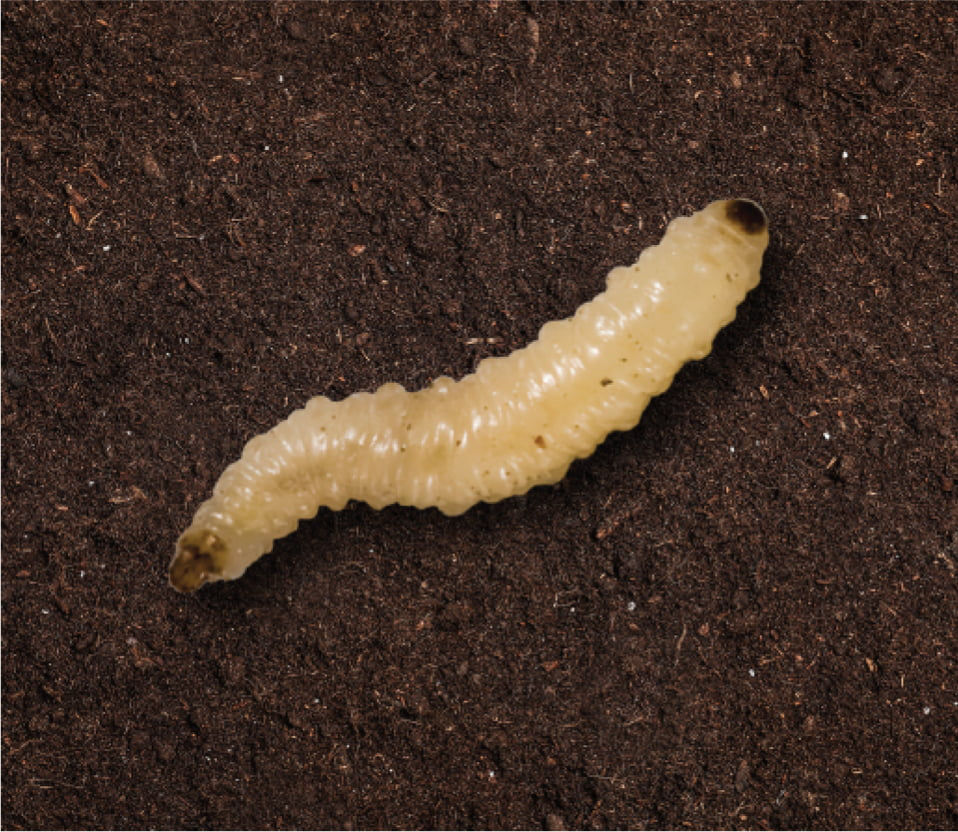 WHAT IS RNAi TECHNOLOGY
AND WHY IS IT SO SIGNIFICANT?
RNAi Technology works differently than other soil-applied insecticides or Bt traits. RNAi (ribonucleic acid interference) Technology is specifically designed to interfere with a corn rootworm's ability to create a specific protein critical to its survival. In effect, RNAi Technology enhances your corn's ability to defend itself against corn rootworm over a range of pressures. The corn rootworm ingests the root, and the RNAi Technology goes to work to stop production of this essential protein. This effectively causes mortality and the end of the cycle.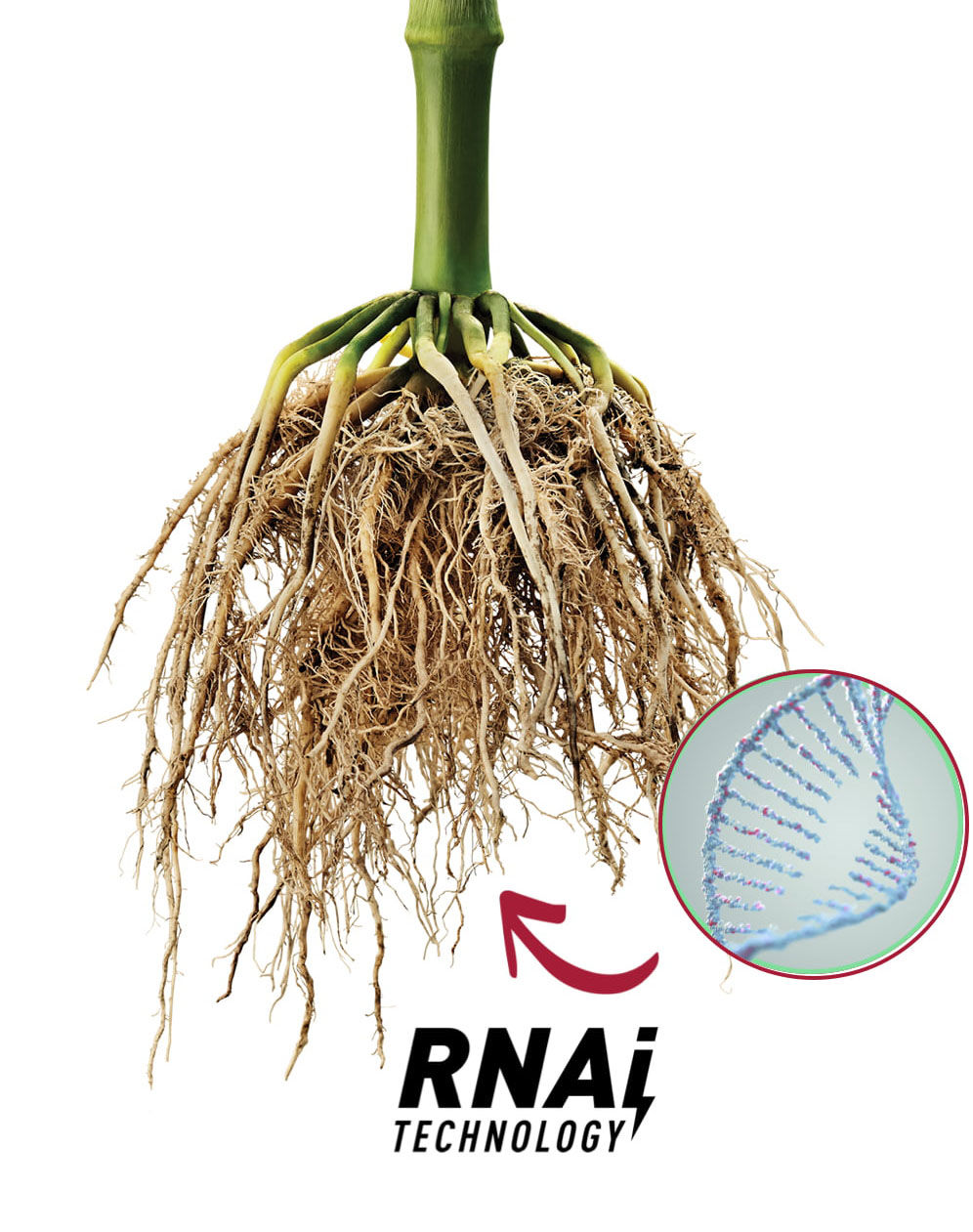 WHERE CAN RNAi TECHNOLOGY BE FOUND?
This RNAi Technology is available now in SmartStax® PRO Technology and will be available in VT4PRO™ Technology in 2024. Bayer is committed to offering choices to give farmers the confidence in selecting the correct trait for their specific needs.
YOUR BEST DEFENSE AGAINST THE BILLION-DOLLAR BUG.**
SmartStax PRO Technology will combine the benefits of currently available Bt-traited insect control technologies and the RNAi-based mode of action for the strongest biotech defense*** available in 2022 and three modes of action against corn rootworm.
THE WIDEST SPECTRUM OF INSECT DEFENSE FROM BAYER.
VT4PRO with RNAi Technology will provide a defense against above – and below-ground corn pests. It will offer another choice for farmers looking for products that will provide optimal root protection in low to moderate corn rootworm pressure conditions.
Looking for more information on this topic, or have a question regarding anything else?

*Tinsley, N.A., Estes, R.E., and Gray, M.E. 2021. Validation of a nested error component model to estimate damage caused by corn rootworm larvae. Journal of Applied Entomology. DOI:10.1111/j.1439-0418.2021.01736.x.

**Corn rootworm damage can cost U.S. farmers an estimated $1-2 billion annually in yield losses and chemical control (USDA AgResearch Magazine, May 2013)

***Based upon 2019-2020 Bayer internal trials comparing leading corn rootworm technologies in fields with moderate to heavy corn rootworm pressure.