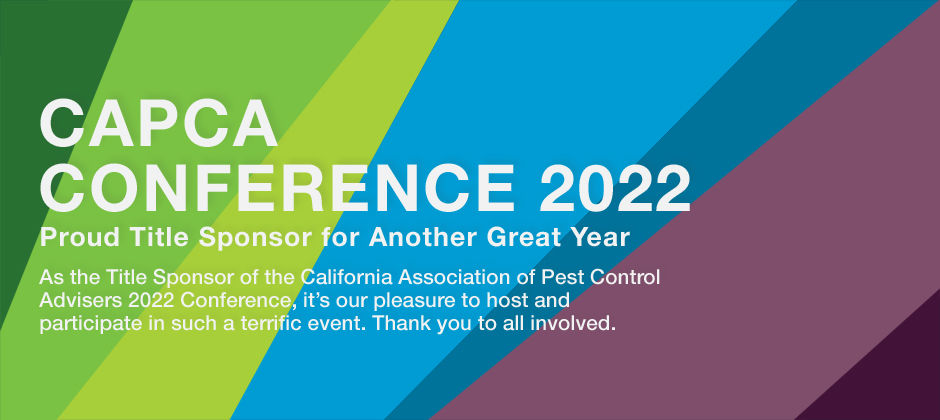 Clear solutions in a changing world.
As an industry leader, we understand the continued and evolving pressures that pests put on farms. At Bayer, we support our solutions with data-backed science and research to ensure PCAs have the information they need to provide growers with tools for continued success.
Follow Along on Social!
For more updates on our time at the CAPCA Conference and to learn more about our products, follow us on Twitter (@BayerCropProUS) as we share more!
Resources
Learn more about the products we showcased at CAPCA Conference 2022.
Clear solutions for grape and almond growers.
Exceptional Efficacy
Systemic Movement
Unique Chemistry
Extended Protection
Herbicide
Roundup Power MAX® 3
With the highest concentration of glyphosate acid equivalent-per-gallon, 4.8 lb. A.E. per gallon, in the U.S. market, farmers can spray more acres per gallon1 and retailers can optimize storage capabilities. 1 Compared to other glyphosate-based herbicides with lower A.E. per gallon and higher use rates in equivalent package sizes.
Contains a new proprietary surfactant blend that enables fast absorption, resulting in translocation throughout the plant, including the root system, for consistent weed control.
Rest easy knowing your crops are safe with proprietary CROPSHIELD® technology from Bayer.
Roundup PowerMAX 3 Herbicide comes with a 30 minute rainfast warranty.
Longer-Lasting
Broad-Spectrum Control
Unique Chemistry
More Profits
Helping citrus and grape growers find clarity.
Precise Targeting
Great IPM Fit
Unique Chemistry
Two-way Movement
Suppression of Nematodes
Long-lasting Protection
Integrated Pest Management
If you grow almonds or sweet potato, we have solutions.
Exceptional Efficacy
Systemic Movement
Unique Chemistry
Extended Protection
Nematicide / Fungicide
Velum® One
Root health protection to help establish the crop
Increased yield
Wide-spectrum nematicidal activity
Suppression of key diseases, such as powdery mildew