2023 Bayer PLUS Wall Calendar Artwork
December 13, 2022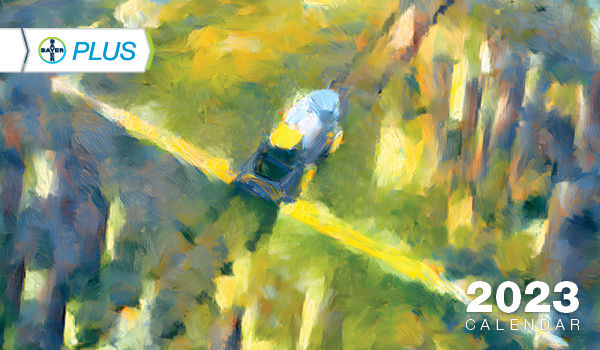 For the 2023 Bayer PLUS wall calendar, we used two artificial intelligence (AI) art generators to produce 12 beautiful, unique pieces of art. Each piece was generated with a string of context language including subject matter, artist's style, medium and overall feel. Each month's artwork is featured below, including a download to each one-of-a-kind creation made by Bayer using the power of AI technology.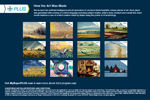 Click the link below to print a Bayer PLUS Wall Calendar in the convenience of your own home.
// DOWNLOAD
If you have not signed up yet, check out the Top 7 Reasons why signing up for Bayer PLUS Rewards could be right for your operation.
Already signed up for Bayer PLUS? Log in to your account now to access your Grower Portal.


ALWAYS READ AND FOLLOW PESTICIDE LABEL DIRECTIONS.
Huskie® Complete and TriVolt™ are restricted use pesticides. Not all products are registered for use in all states and may be subject to use restrictions. The distribution, sale, or use of an unregistered pesticide is a violation of federal and/or state law and is strictly prohibited. Check with your local dealer or representative for the product registration status in your state. Asgrow and the A Design,® Bayer, Bayer Cross, DEKALB and Design,® Delaro,® Huskie,® Prosaro,® Raxil,® Roundup PowerMAX,® TriVolt,™ Warrant,® and WestBred® are trademarks of Bayer Group. For additional product information, call toll-free 1-866-99-BAYER (1-866-992-2937) or visit our website at www.BayerCropScience.us. Bayer CropScience LP, 800 North Lindbergh Boulevard, St. Louis, MO 63167. ©2023 Bayer Group. All rights reserved.